Knowing your Dell warranty status is always a very vital information for users of Dell devices. You know your device came with a limited warranty period, but are you always when it is no longer valid or about to run out?

It is possible to know your Dell warranty status and for many reasons. If you are reading this post, then I assume that you or someone you know is thinking of how to check the warranty status of their Dell device. Have you suffered damages to the hardware of your device? Or are you purchasing a second-hand Dell device? For whatever reason really, you have come to the right place for this information.
In this post, you would learn the 3 easy ways to perform Dell warranty status check. You would also learn all the information you need to know about Dell warranty check and performing this check in quick, easy and simplified steps.
Dell Warranty Check
Your Dell device will usually come with a Limited warranty. Usually for a period of one year. However, it is possible to get longer warranty periods for your Dell device. For example, up to three years limited warranty for tablet devices. Buyers can get up to four years limited warranty for personal laptops and desktops and as high as five years limited warranty for commercial computers – laptops, desktops and workstation.
This limited warranty covers the buyer for any hardware error or failures during the warranty period. By this, it means that you can get your Dell devices repaired or replaced while the warranty is still valid. During the warranty period you will not need to pay any charges to repair or replace your device whichever service applies.
Usually, Dell would attempt to repair your Dell device. But if the damage encountered is beyond repair, they offer a replacement. Whether it is a repair or replacement, as long as the Warranty is still valid, you are not charged for the services. However, if when offered a replacement, the user does not wish a replacement – they can reimburse the user for the cost of the damaged device. All of these is only possible when you still have an active Dell warranty.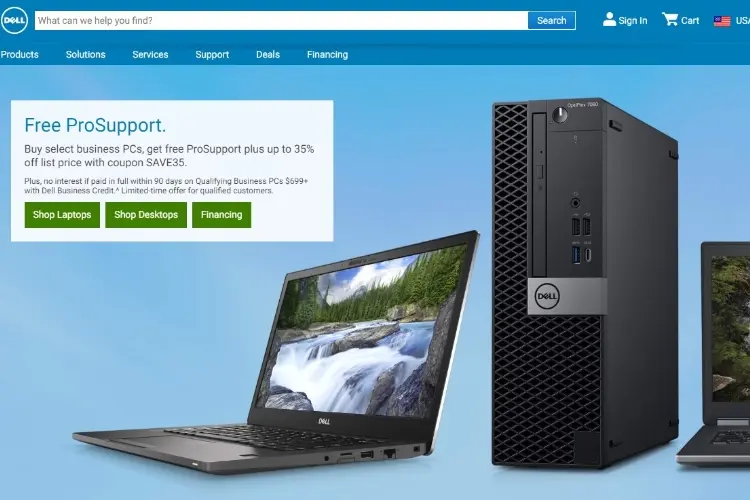 What the Limited warranty covers
This warranty covers only hardware damages. That is defects in workmanship and materials of your branded Dell device.
What is not covered by Limited Warranty?
Software defects
Products and accessories that are not Dell-branded
Normal wear and tear
Products without serial tags or with altered serial tags.
Damage caused by external causes
When you need to know your Dell warranty status
There are many scenarios where it would be important that you know the warranty status of your Dell device.
One of such situations, and most common is that your Dell device is experiencing a hardware error. Out of the blue, errors with the hardware of your Dell device can just happen. Many of these errors occurs because of how you handle and manage your device. As a result, your device can experience severe damage to the hardware and this can affect the functioning. It is at times like this, that a user takes the Dell device for repair. And knowing your warranty status helps you determine if you qualify for free repair services or even a replacement.
Another situation is when purchasing a second-hand Dell device. It is always a great idea to check the warranty status. This allows you know if you get to enjoy the warranty on the device and for how long. If you get a period of warranty with a purchased second-hand Dell device, you can also enjoy the free service on repair, replacement and possible reimbursement if any hardware error arises within that time.
Also, you may want to check the warranty status for your Dell device for the purpose of knowing. You have not encountered any hardware damages and it is not a second-hand purchase. You simply want to be aware of the status and how much more time you have on your limited warranty for your device.
When you need to know your Dell warranty status
When your Dell device suffer hardware damage or error
When purchasing a second-hand Dell device
When you simply want to take note of your warranty status
What information you need to check Dell warranty status
There are certainly more than one ways to check your Dell warranty status. And in this post, we let you know clearly how to go about getting your warranty status information.
But before you can get this status info, there are some details you need to have to gain access to your Dell warranty status.
These details are
· Service tag
· Express service code
The service tag is a 7 alphanumeric character code that Dell uses to identify each device and get specific information about the device. Information such as warranty . This character code allows Dell provide support options that becomes personalized for that device.
Express service code , on the other hand is the numeric code version of the service tag. And it is 11 digits. Also, this code allows Dell identify each device and allows for pulling out information specific to the device. With this code, Dell can also provide support options personalized for the device.
How to find the service tag for your Dell device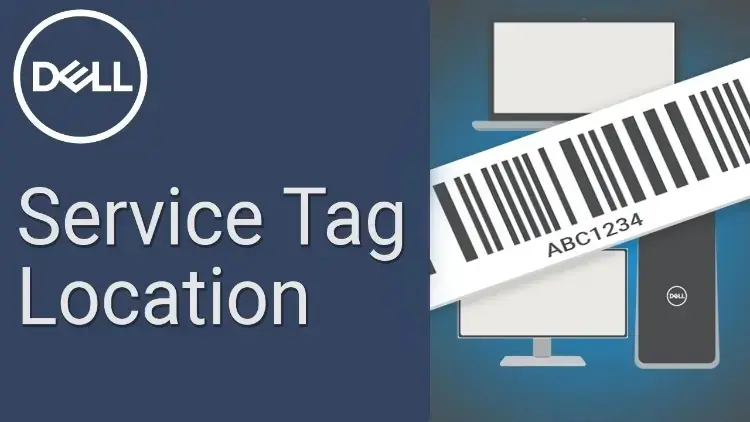 There are two ways to get your Dell device service tag
1. Check the bottom or side of your device. You should be looking out for a 7 alphanumeric code. This is usually the easiest way to find out the service tag.
2. Get it using command prompt. This is the method you employ if you cannot find the service tag after checking the device for it as in no. 1 above. You can use this method by:
· Click on the Start button. Type in cmd and enter.
· When the command prompt window opens, copy and paste wmic bios serialnumber then enter.
· The service tag will appear. Note it.
How to find the express service code for your Dell device
Usually, having the service tag is all you need. Yet, there are situations when you get asked for the Express service code. For example, when calling customer support. It is always wise to have both the service tag and Express service code then.
You can convert your serial tag to express service code by doing so on Dell support or using other converters such as Creativyst Dell Number Converter.
All of these means take your alphanumeric service tag and converts it to purely 11 digit numeric code, called express service code.
How to check Dell warranty status
You can perform a Dell warranty status check using one of this 3 easy methods:
1. Check Online
2. Call customer support
3. Use Support Assist tool
Check Online
This is the easiest way to check Dell warranty status. All you have to do is visit Dell's official website. There is a page created for Warranty check. Once on this website, a few clicks and you have all the information you need for your Dell warranty status. That's why we say it is a very easy method.
To check your Dell warranty status through the official website, follow these steps:
· On your web browser, open the official website for warranty check. You can do this from any device.
· In an empty field that appears, enter the service tag or the express service code. Click on Submit. Your Dell warranty status will appear.
Call Customer Care
You can get your Dell Warranty status by simply calling customer care or contacting technical support. When you contact Dell support, give your express service code or service tag.
The customer support agent will run your warranty status using the information provided and inform you of your status. As easy as that.
Use Support Assist
Your Dell PC has a built-in Support Assist tool. You can run this tool on your PC to check the warranty status of your Dell computer.
To check your Dell warranty status using the built-in Support Assist, follow these steps:
· Using the Start option or taskbar search, find the Support Assist. Then open the Support Assist tool on your PC.
· Once this tool opens, you will find the Warranty status located at the left pane. You would also find the service tag if you don't already have this new information.
Most new Dell PC has the Support Assist built in. However, if your device does not have this tool, you can always download the Support Assist from the official website.
Conclusion of Best Ways for Dell Warranty Check 2023
If your Dell device develops a hardware fault or error, it will be wise that you check the warranty status before getting technical support. If you are about to purchase a second-hand Dell device, it is also wise that you check the warranty status before making that purchase.
All the information you need to perform this warranty check you already have in this post. From how much time Dell offers in limited warranty for their devices to what a warranty covers. You also know the details you need to have handy before using our easy outlined methods to check the warranty status for your Dell device.
Now, you can perform your Dell warranty status check with ease.