Most Interesting Websites Best to Visit in 2023 - Are you looking for websites to kill time? We know just the thing for you. What you need is cool, amazing, interesting and fun websites when you want to kill time. Welcome, landing on this article is the best thing you've ever done. Well at least, the best thing towards killing time on the internet.
We know the internet is the best way to kill time. But then you surely don't want to waste it staring at dull images, or old and outdated videos, or boring articles. The best websites are the one you go to and after a while you really just realize you are yet to leave because you just keep scrolling and scrolling mindlessly or not. But really, you become hooked.
List of Most Interesting Websites Fun to Visit in 2023
Here, we have compiled the 25 cool websites to kill time. And we know you would love them and thank us for it. Because, really that is just how we kill time too.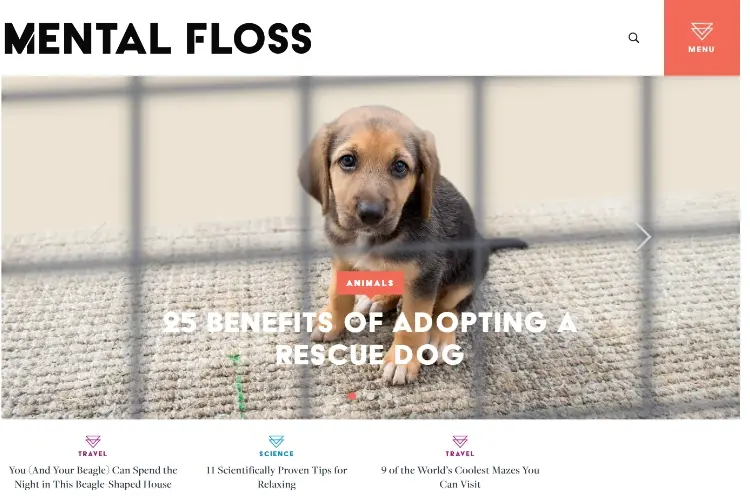 If you are looking for a fun and cool website that gives you information on the happenings in the work from science to history in interesting well-crafted stories, then you should certainly check out this website.
You will learn many fascinating things, you will also become blown away and your knowledge will improve with many fun and interesting games, facts, trivia and quizzes. This site is brain teasing while remaining fun.
The administrators of the site describe it as " an encyclopedia of everything". As this site certainly delivers users smart, fun and shareable content. They do so in a witty and upbeat way. They answer life's big questions and uncover stories. They do it in such a way that their readers always want to share them.
Our Favorite stories from Mental Floss
Although I advise you just dive right into the site and find what absolutely interests you. And decide your favorite stories and contents are on the site. Yet, I want you to know some of our favorite stories from Mental Floss. And these are a great point to begin using this amazing site. Here are our 10 favorite stories from Mental Floss:
· The typo that helped end World War II
· 25 foreign words with hilarious literal meanings
· The quest to break America's most mysterious code – and find $60 million in buried treasure
· 13 secrets of crime scene cleaners
· Alone in the dark: an oral history of MTV's fear
· Immunology study suggests the appendix has a use after all
· We've all been playing Uno wrong
· 7 mysterious people without a past
· How one earthquake changed the course of human history
· How are rooms cleaned at an ice hotel?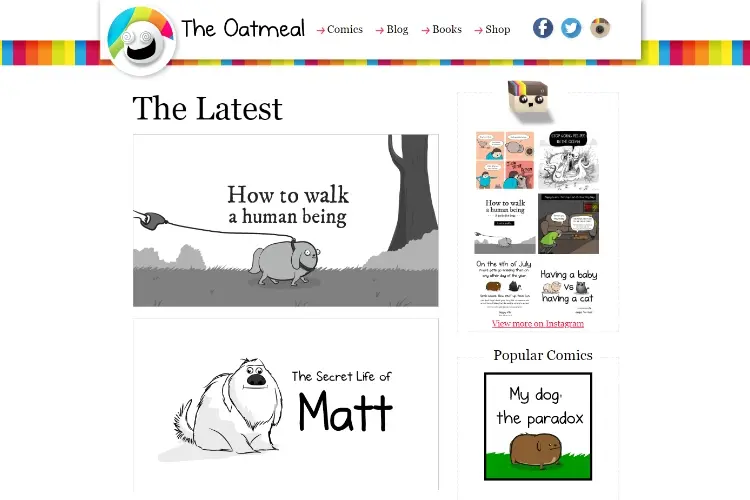 Looking for a website with content that will leave you laughing every second? Then you must check out The Oatmeal. This site is home to many great and funny comic strips. In no time, it will be your favorite destination for webcomics.
This site is a massive library of amazing, awesome and fun content, and it comprise mostly of graphics. And the contents are the kind that you would always return to reread over and over again without getting bored.
The comics are the work of Matthew Inman who creates right out of Seattle, Washington. And he sure does an amazing job with this site and its content. You will never guess the end of the comics or the punch line, trust me.
Our Favorite content from The Oatmeal
Deciding what our favorite content on this site is one of the most difficult things we've ever had to do. But as a guide for where to land with beginning enjoying this super awesome site, here are a few of our favorite contents.
· Ten words you need to stop misspelling
· Why working from home is both awesome and horrible
· The terrible and wonderful reasons why I run long distances
· What it's like to own an Apple product
3. Little Alchemy - Site Url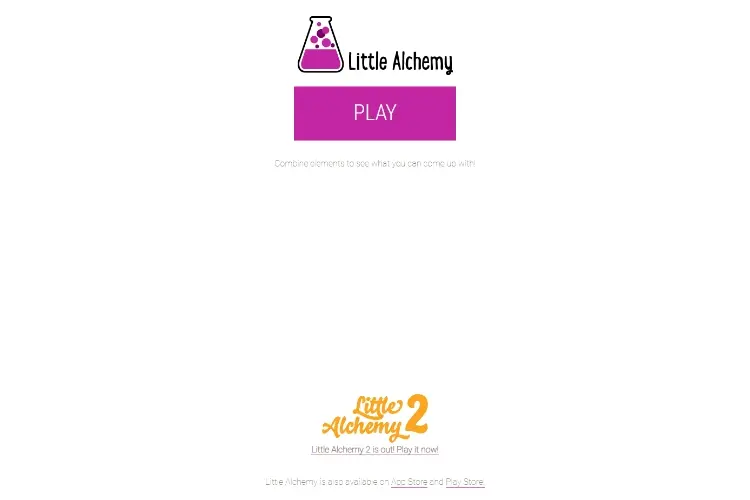 This site allows you play one of the coolest games ever that leaves you feeling like an Alchemist. The site gives initial elements – Air, Earth, Water, and Fire. And you can mix them in whatever order to derive other elements like Cloud, Geyser, Steam, Dust, Lava, and many more – the list goes on. This is why you start and you get more and more initial elements to build more materials and components.
This site is so cool, you would be so engrossed playing Alchemist that you would not realize when so much time has gone by. We really enjoy this cool and interesting site.
Little hints with the initial stage
Well out of the generosity of out hearts, here is a few tips to get you through the initial stage and leave you hooked on this site.
Water + Fire = Steam
Air + Steam = Cloud
Fire + Earth = Lava
Earth + Air = Dust
Go figure the rest by yourself. Enjoy this site, we know you certainly will.
4. The Moth - Site
If you are a sucker for storytelling and the art, then without a doubt, you will love this website. The stories here are real stories of people's life told by the people themselves. In addition to having this wonderful site where you can read all the stories you want, readers can head to their podcast and become listeners to these awesome stories as well.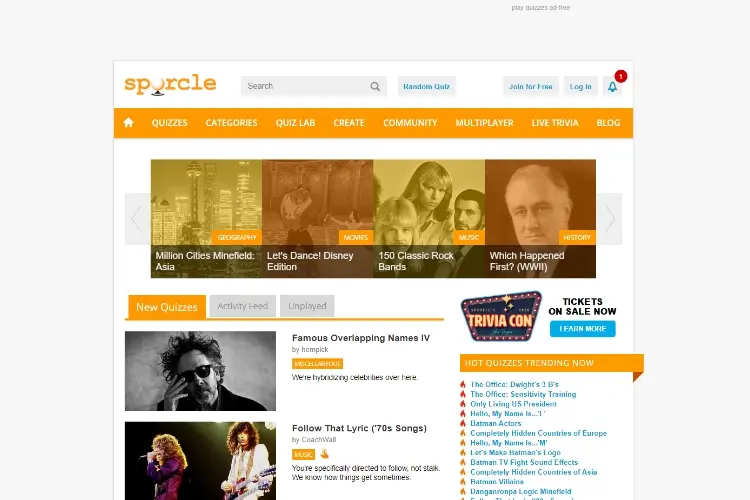 Once you get on this site, you become hooked. The trivia and quizzes just keep coming. You'll get some and lose some – or if you are as they once described "a sweet spot between totally awesome and not yet awesome" – you will get many and lose few.
One thing is certain, this site is mentally stimulating. It provides diverse quizzes that is sure to have you hooked. And you would be playing for a really long time, and of course having fun.
You can get asked to write numbers in 15 seconds, the President of the United States, Football Trivia or even all about Harry Potter, just to name a few of the trivia that can get thrown at you. And you have 15 seconds only to answer every question asked.
6. How Stuff Works - Site Link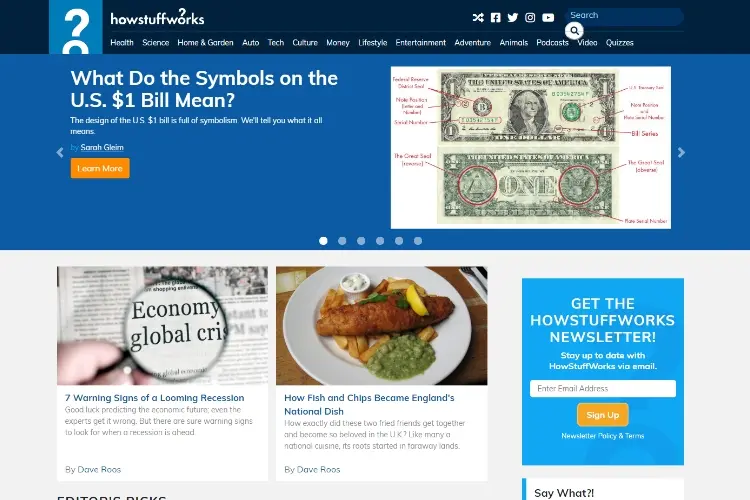 As the name suggests, once you get on this site, you are going to learn just how things works. The site explains many topics, from gardening, engine to even lock picking. The articles come with videos and illustrations to guide readers.
This site has covered so much that once you are here, you will never run out of things to learn and read. And you just keep learning how things truly work.
7. The Odd 1s Out - Site Link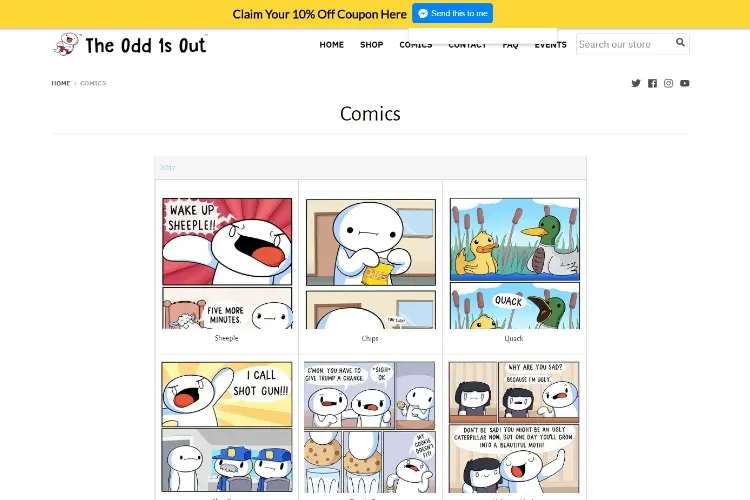 This is another great website for comics that will surely keep you for a long time. The comics are funny and satirical. It covers your everyday life topics
This site is a massive library of amazing, awesome and fun content, and it comprise mostly of graphics. And the contents are the kind that you would always return to reread over and over again without getting bored.
The site also has a YouTube channel if you rather go that way instead.
8. A Good Movie to Watch - Site Link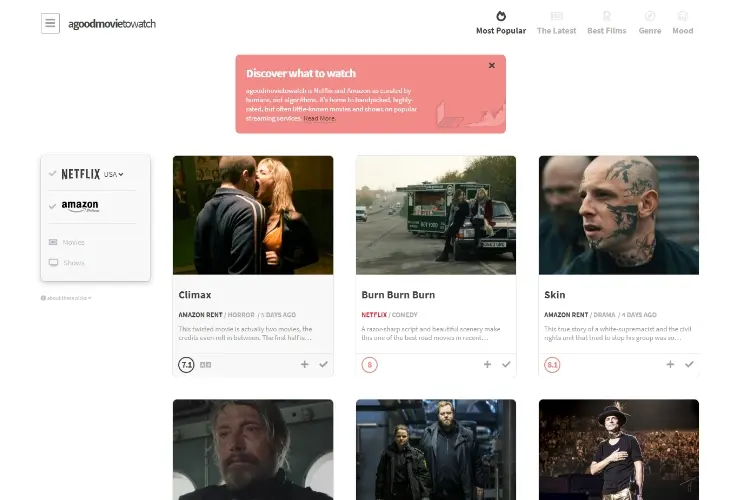 If you always worry about what good movie to watch, then this site is a good place to spend your time. This site puts together movies that you will enjoy curated by humans not algorithms. And you can learn about all the great movies you can spend your time watching even the not so popular ones.
On the site, you get to read a really short review and see the rating assigned to a movie. Even great, you can find a movie based on the mood you are in. Super cool, isn't it?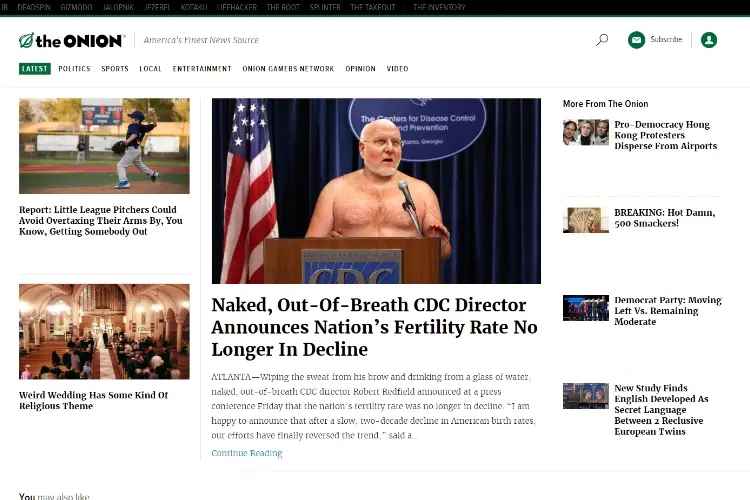 This website is home to satirical news coverage. So, if this sort of content interest you (and I must say, it interests a lot of people), then you would be having a good time killing time with this site.
The writers of this site make even the toughest and hardest news come off funny. And they have been doing so since they started in 1988. It's amazing how they have kept to their high standards when it comes with writing and writing humor. You'll have fun right from the headlines, which are exactly about the article, make a whole lot of sense, but still leave you laughing out loud.
Our favorite articles and headlines on The Onion
Of course, we love nearly all the articles and headlines on The Onion. But then to help you begin, let's just share a few of our favorite articles and headline on The Onion.
· Hijackers surprised to find selves in hell
· Fuck everything, we are doing five blades
· Trump gives intelligence agencies their daily briefing
· Mother still searching for preschool that focuses exclusively on her son
· Toyota recalls 1993 Camry due to fact that owners really should have bought something new by now
10. Honest Slogans - Site Link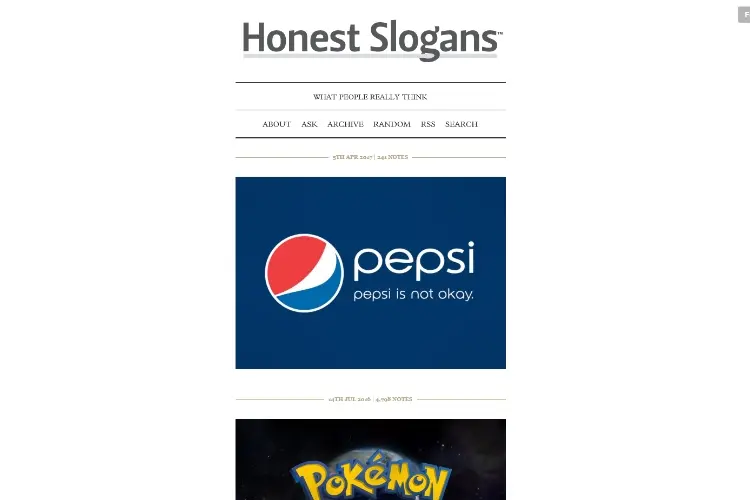 This website talks about what people really think about your slogan, tagline, brand, and advertising. It is funny and runs as a parody account.
Clif Dickens runs this website and he sure as hell does a great job with it. Hence, it is certainly a great website to kill time.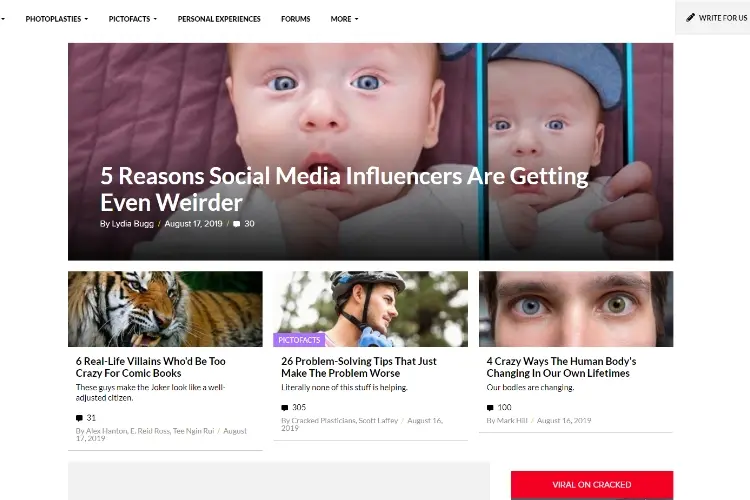 This site is very similar to The Onion. It is home to snide observations of pop culture made to be ridiculous and ironic. You know those things people are usually scared to say (like the word Voldemort), well the writers are not afraid to say the word out loud over and over again (they are our own Harry Potter).
You will certainly not mind killing time on thus website. I know this for sure.
Our favorite articles and headlines on Cracked
Of course, we love nearly all the articles on Cracked. But then to help you begin, let's just share a few of our favorite articles and headline on Cracked.
· 6 underrated (and selfish) benefits of parenthood
· 13 myths about society too many people believe
· 5 sexual mishaps that are more common than you'd think
· 6 bid differences that turn city dwellers into liberals
· 5 random questions you didn't know you wanted answered
· The actual answer to 6 famously unsolved movie/TV mysteries
12. Wait But Why - Site Link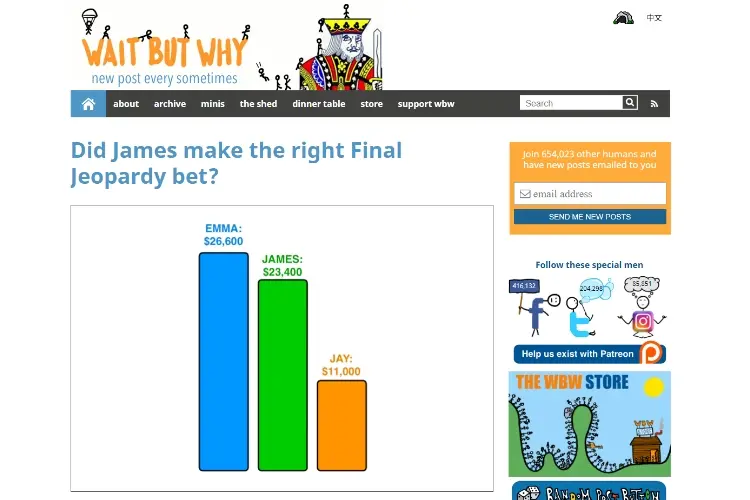 This website explains everything from outer space, religion, relationships, and many topics with easy, well written articles and stick images. The articles without a doubt are fascinating. Trust me.
Run by a team consisting Tim Urban, Andrew Finn, and Alicia McElhone. However, Tim Urban is the writer of all the amazing posts they roll out.
This is certainly the site you should go to when you want to kill time and still gain knowledge in small bits. The information is so well presented that they do not overwhelm or drown you. This site has information on subject areas like Geography, Literature, Entertainment, Science, History and many more.
Prepare to read articles like: 15 Buzzworthy Facts about Bees, then keep reading till something in the line of Geography like 15 Not-so-soggy Facts about Seattle. Then remember we mentioned there is Literature topics, you can decide to read one of many like 15 Inflammatory Facts about Fahrenheit 451 by Ray Bradbury and many Entertainment articles to read too like 15 Chill Facts about Netflix.
14. Bouncy Balls - Site Link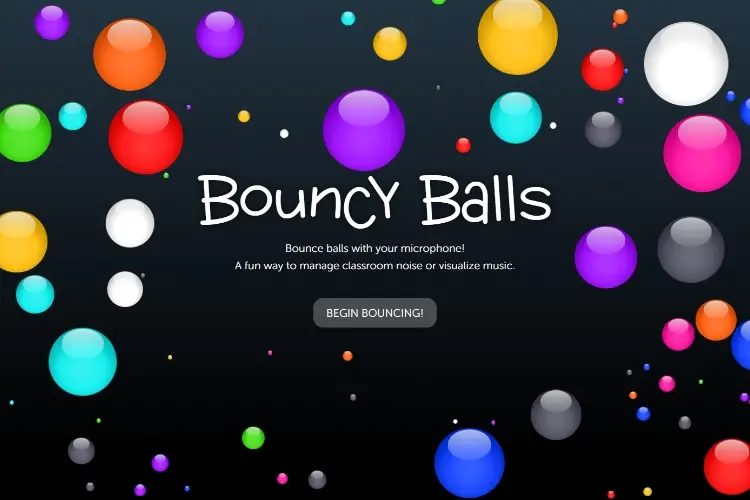 Enjoy watching balls bounce on your computer screen. And you can pick what your balls look like – plastic, bubbles, emojis, or eyeballs. The eyeballs themed optioned is creepy I must say.
The balls respond to microphone (and sounds) and the click from your mouse. To enjoy this, I played a music off my playlist and enjoyed the ball bouncing, going way high up when the singer hit a high note. Cool.
15. One Tiny Hand - Site Link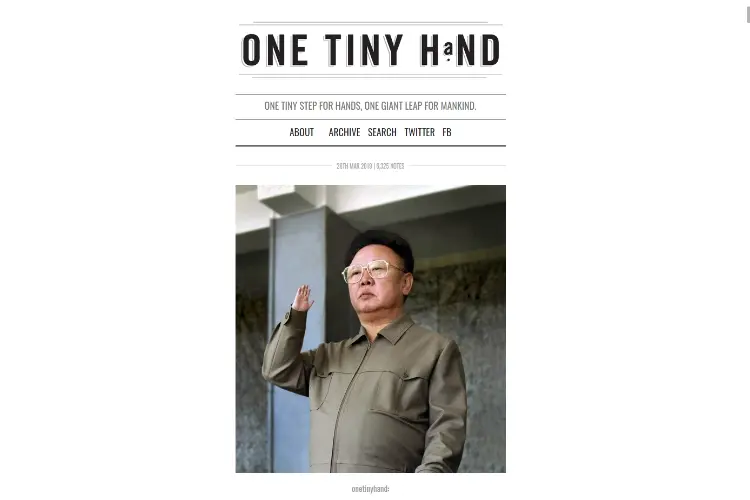 You won't stop laughing on this site, I assure you. On this website, they take the pictures of many people – political leaders, athlete, singers, and many more. Just name it. Then make their hands smaller.
Lady Gaga makes an appearance; then there is Tom Brady, Kim Jong-un, Tyrion Lannister, among many others.
And, of course, Donald Trump and his hands make multiple appearance on this one.
Just imagine this site is a Tumblr with many small hands pictures to leave you laughing out loud.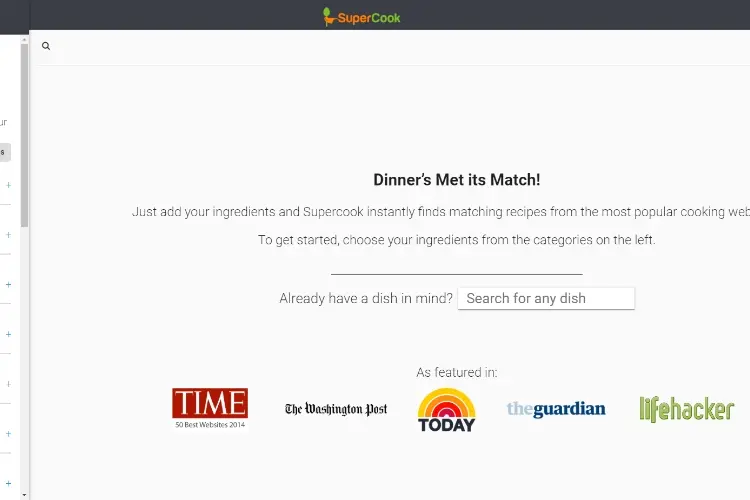 In a way, this website can be a super productive way of wasting time on the internet. You can type in ingredients or choose from their categories. And this website pulls out recipe you can make with the ingredients entered.
Now to how that can be productive for you. While wasting time on this site, you can actually decide what to prepare for dinner with what you already have at home. All you need do is to put your available ingredients and look through the recipe the site pulls out for you.
17. Apartment Therapy - Site Link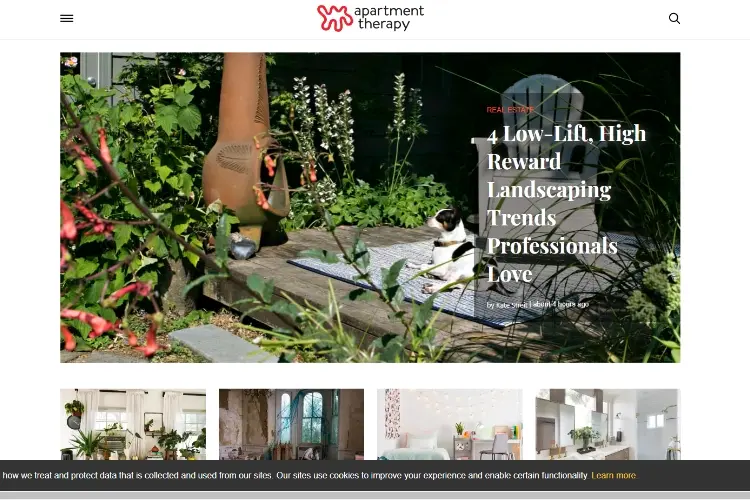 Is surfing through DIY projects, home décor and fancy home items your favorite thing to do? Then this website is a great place to build your nest. You will enjoy their Organize and Clean section, and their Dorm Therapy. Also they show Before and After in their Home projects section, and Tours. And trust me when I say this is just a tip off the iceberg of all the wonderful content sections they have to offer on this site.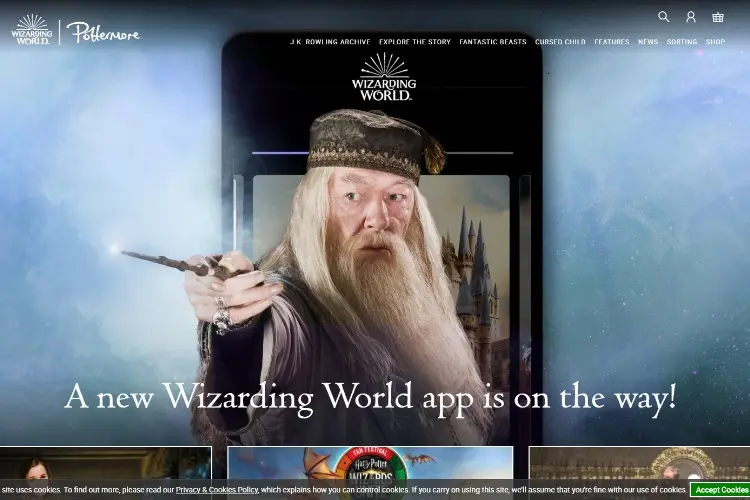 Harry Potter fans (both of the book and the movie) gather in here. On this website, you can waste time finding your wand type, Hogwarts house, Patronus. You would need to take quizzes to earn and better identify with what is your kind. However, these quizzes are sure to spur you to maybe reread the Harry Potter books, or for the first time, read it.
Certainly, it is a cool and fun site to waste time on the internet.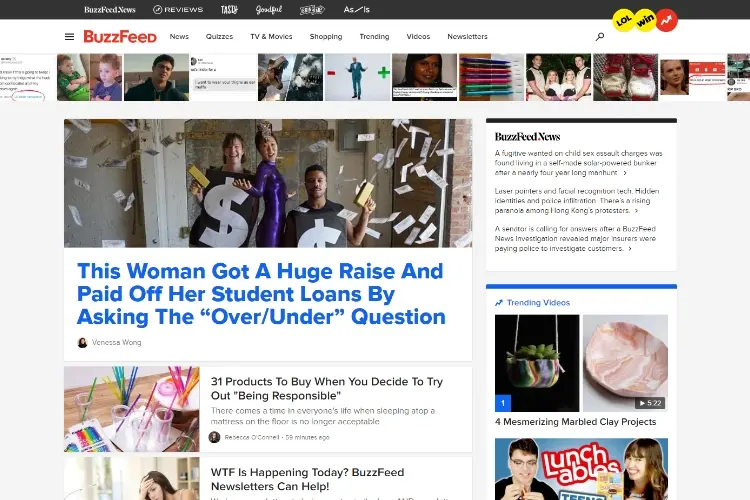 We all know or have heard that Buzzfeed is the place to go to waste time on the internet. And we agree. But you see the comment section following any article is where the time-wasting action truly begins.
At the end of every article, scroll down to the comments and read all the hilarious and crazy things and remarks people make in those comments. It is very entertaining.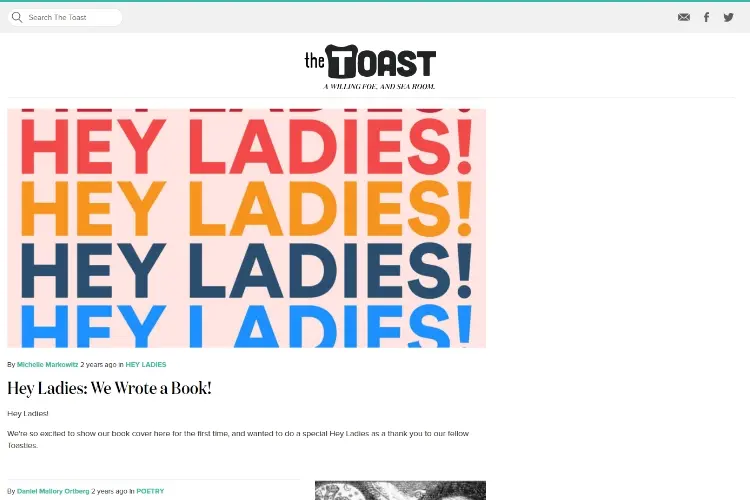 Daily, every single day (at least it was daily for a long time), the writers, Mallory Ortberg and Nicole Cliffe roll out amazing and also down-right funny fiction work. If you love fiction stories and like them hilarious too, then please waste your time on this site.
There are so many great fiction story series that you would love from How to tell if you're in a Novel, to the one they call Aunt Acid, and then Ayn Rand Rewrites and this are just a few, but we sure love them all. Oh no! Did we forget Dear Businesslady and If X were your Y? See, we really can't name it all. We wish we could.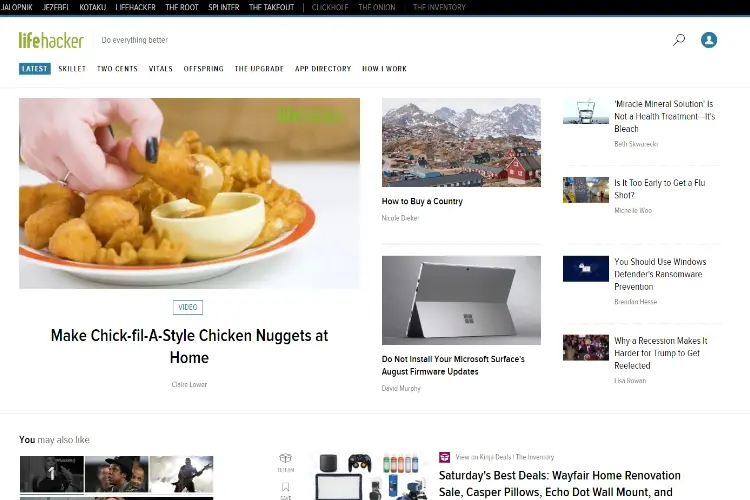 Another waste your time on the internet but gain some productivity coming through. Lifehacker's tagline says "Do Everything Better" and that is just what all the articles on this site aims at. It is home to productivity tips and tricks. Once you land your feet on this site, trust me, you would not want to leave in a hurry. We know this for sure.
Our favorite articles and headlines on Lifehacker
There is so much to read and learn on Lifehacker. So much content, believe me. Of course, we love nearly all the articles on Lifehacker. But then to help you begin, let's just share a few of our favorite articles.
· Top 10 obscure Google Search tricks
· How to plant ideas in someone's mind
· How to peel a mango in under 10 seconds
· The best things you can do at Costco without a membership
· How long to nap for the biggest brain benefits
· How to crack a Wi-Fi password
· How to make spam calls automatically go to voicemail on Android
· The best time to book flights, based on 917 million airfares
· How much you will actually take home from the 1.6 Billion Mega Millions Jackpot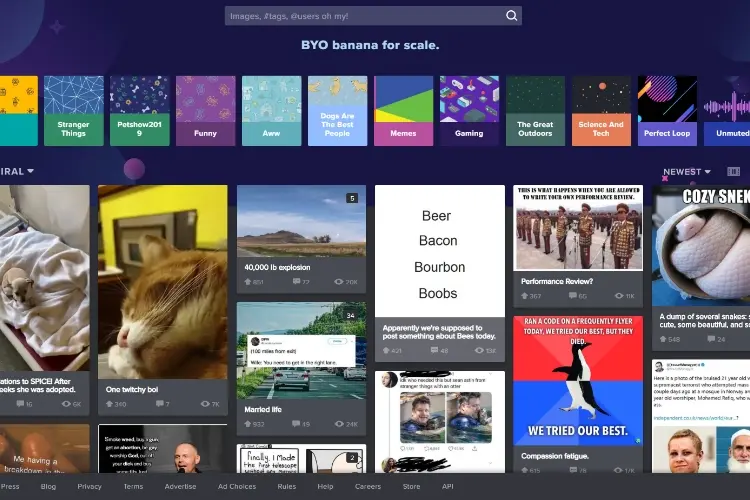 Come here when bored out of your mind and then you want to waste time on the internet. Because, Imgur understands boredom is possible, it collects all the most viral images weekly. So, that in one place you can enjoy them all, scrolling and scrolling mindlessly while of course wasting time. It's very entertaining.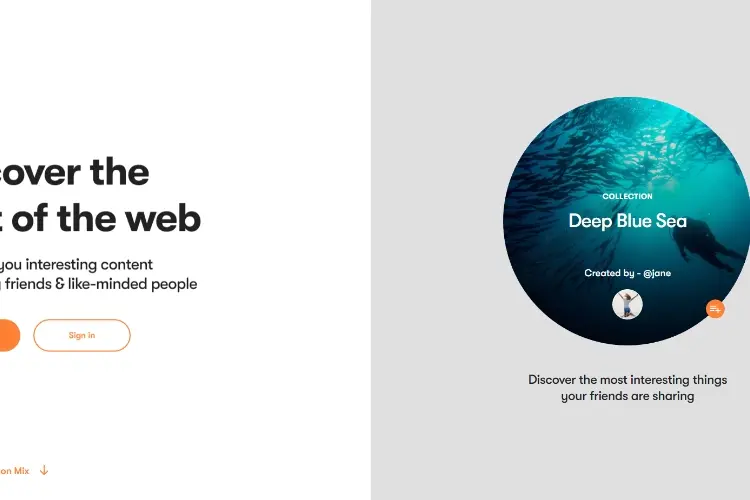 This site is the formerly known and of course, popular StumbleUpon. They changed their name.
The site allows you enjoy articles, photos and videos that others share from their personal Mix. And then it lets you share contents as well from your own personal Mix too. So, it's a community of people contributing to surprising others and themselves and then leaving the internet to sort them out. You will love it as it is very entertaining.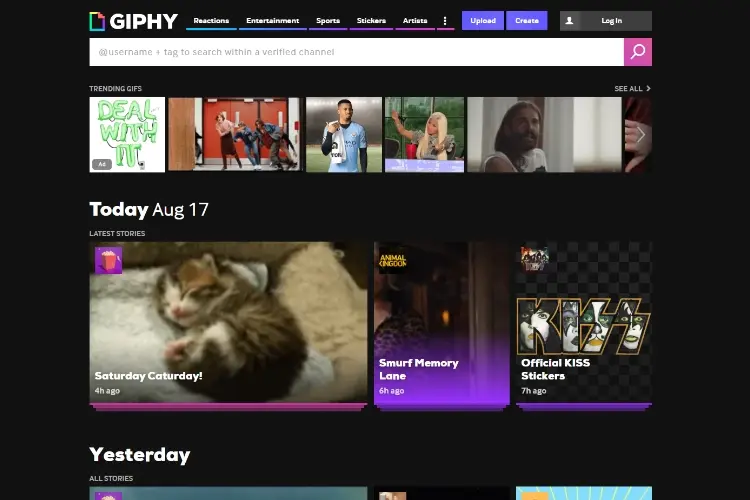 Come here to find the perfect GIF. Because, you always will. Then save them all for when you need them in that Tweet, comment, chat, wherever. Prepare yourself with the right GIF for battle.
Do you want the perfect GIF for dancing, or the side eye, or frustrated, or you simply want to say Get Out. Well, just search the GIF you want, enjoy it, use it. Giphy is certainly the place for this need and to kill time.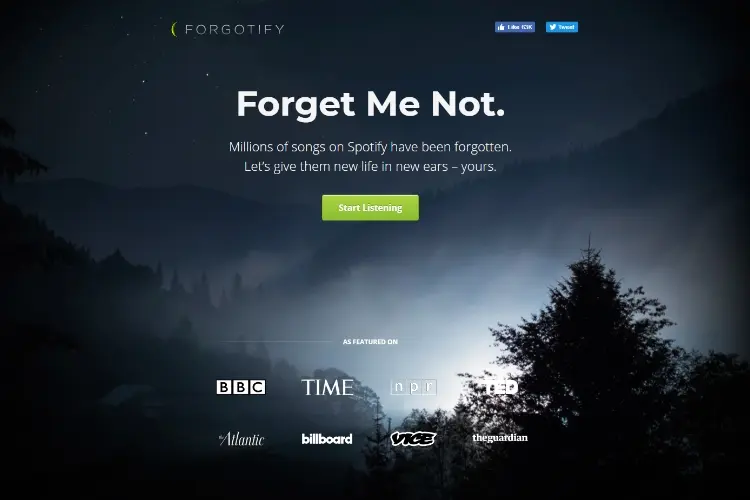 For all the songs too often forgotten on Spotify, well Forgotify brings them to you. And you can explore their collection while doing other things and even from your work desk.
Their tagline reads "forget me not". The Administrator further explains this with the caption that says how Millions of songs on Spotify are being often forgotten, then they say "Let's give them new life in new ears – Yours."
Conclusion of Best Cool Sites Interesting to Visit
So, yes you can go ahead killing time with the internet. But, do so using this cool, fun, amazing and interesting sites and platforms.