In this age, the world has become a global village. There are many ways to stay connected with people living around the globe. No matter how far away you are from your relatives or friends, you can be part of their daily life. For this, many apps are used . Skype is a popular video calling app that people use for calling their friends and family. Also, businesses use it for conference calling.
Skype Features
Skype has many interesting and useful features. This is why it has become the top choice for businesses for video calls and conferencing. Skype allows the users to send messages to those in their contact list. As a user, if you sign into your Skype account from another device, the messages will be synced there.
Also, there are around 254 emoticons to choose from. The users can sent these emoticons in more informal conversations. The text can also be formatted and users may even quote text by copying the received message.
Free Calls
The best feature of Skype is free video calls. Way before Facebook and Whatsapp introduced video calls, Skype was there. All you have to do is simply, make a Skype account and then start calling anyone in your contact list who has an account.
Many employers use this feature to hold interviews. Nowadays, if you are applying to universities abroad, they also hold Skype interviews.
Skype users can also call landline numbers or mobile phone numbers. However, a subscription is needed for this. Users cannot call helpline numbers of toll-free numbers from the app, except in a few countries.
Screen Sharing
This is another feature of Skype that many other apps do not have. This feature is useful for businesses and people who work online. Many freelancers learn about their project or show their final work to their clients through screen sharing feature.
Also, online teachers use this screen sharing feature to share presentations and lectures with their students. Using this feature, users can share their screen and person on the other end of the call can see everything happening on your computer.
One Account for All Devices
Unlike some other apps, you can use one Skype account for all your devices. The messages will be synced to any device you open your account on. Similarly, the contact list will also be updated automatically. You can use the Skye account on:
· Phone
· Tablet
· Web
· Xbox
· Alexa
· Desktop
Alternatives for Skype
Even though Skype has become the symbol of vide calling, there are users who might find it difficult to use. Also, some people might have devices that are not compatible with Skype. So, there are other apps that you can use to get the same features.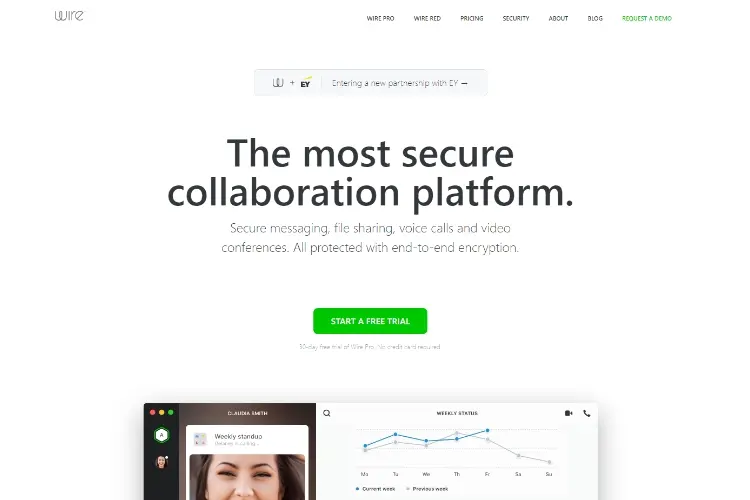 Wire prides itself in being the platform that offers you the most security for video and voice calling. The developers claim that this is the most secure platform for sharing files, voice calling and having video conferences.
The Personal account on Wire is free of charge and everyone can use. The features in this account include beautifully designed apps, free messages, file sharing and end to end encrypted conversations. There are no ads and the user's data is not shared with anyone.
For business use, you can switch to the Pro version which is paid . It offers maximum security to ensure that an organization's files and discussions are secure. The audio conference calls are encrypted and guest rooms can be created for external parties. It is mainly built for businesses.
The best part about Wire is that it is suitable for people who are privacy-conscious. To make an account, you do not have to enter any personal details.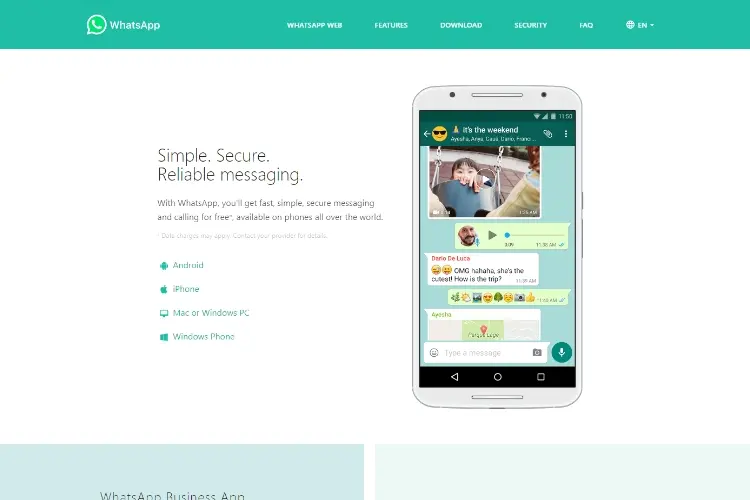 Ever since Whatsapp introduced video calls, its usage has increased. The best part about having video calls on Whatsapp is that almost everyone has the app. So, you can connect with anyone at any time .
For smaller business calls, this app might be good. However, if the conference call needs to be between more than four parties, Whatsapp is not an option. Whatsapp allows only four users to be on a conference call together. Users can video call on their phones and the web app, both.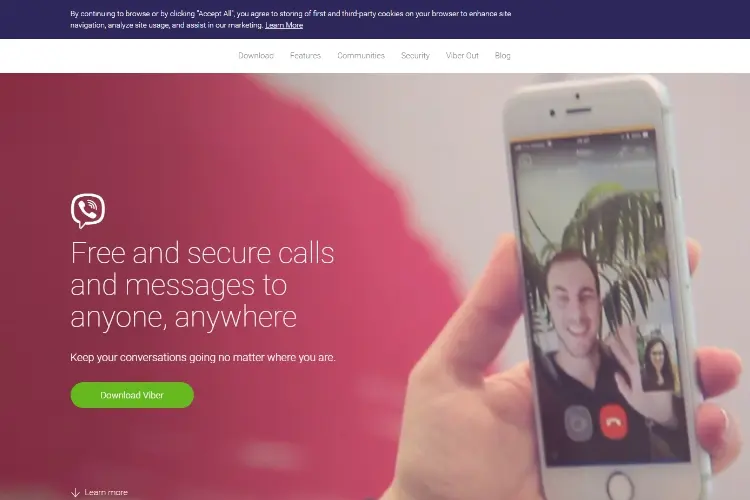 There was a time when everyone talked about Viber but it is not as popular these days. However, there are still 800 million people using the app for video calling and texting.
On Viber, you can have a group voice call and the developers are releasing a new feature for group video call, too. So, you can stay in touch with everyone around the globe.
· Viber Out feature lets you contact any mobile number in the world, for a subscription cost.
· Texting and video calling users on the app is free of charge .
· There are no ads, even for the free version.
The developers claim that their mission is to protect the user's privacy. This is why they have security options in place and you can change them from the app's settings.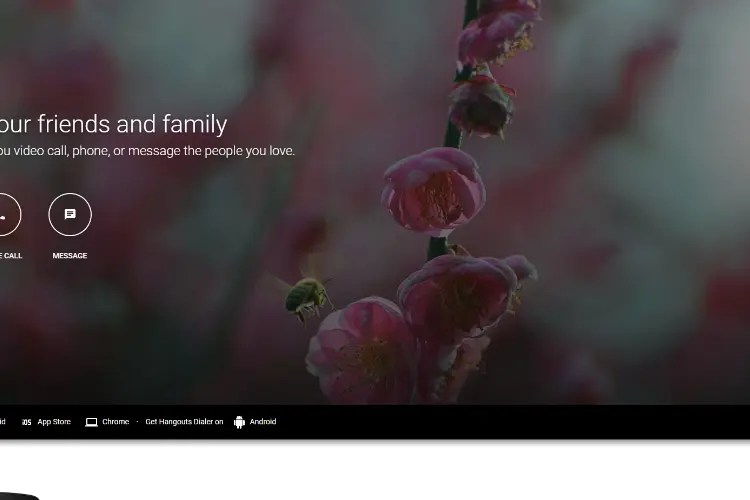 If all the people that you want to chat or video chat with are Android users, you can connect with them through Google Hangouts. Recently, the app has become available for web and iOS too. The feature are quite similar to that of Skype, with a few differences.
Google Hangouts lets you instantly chat with up to a 100 people and you can have group video calls of 10 people. Just like Skype, Hangouts also offers a screen sharing feature. Since it is a Google app, you can share maps too. Moreover, there are options to send emojis, GIFs and stickers.
The only files that you can share through Google Hangouts are images. If you have a Gmail account, Google Hangouts is completely free for you. The absence of ads makes this app a much more comfortable option as compare to Skype. Hangouts is great for video conference calling since the video quality and screen sharing feature work impeccably.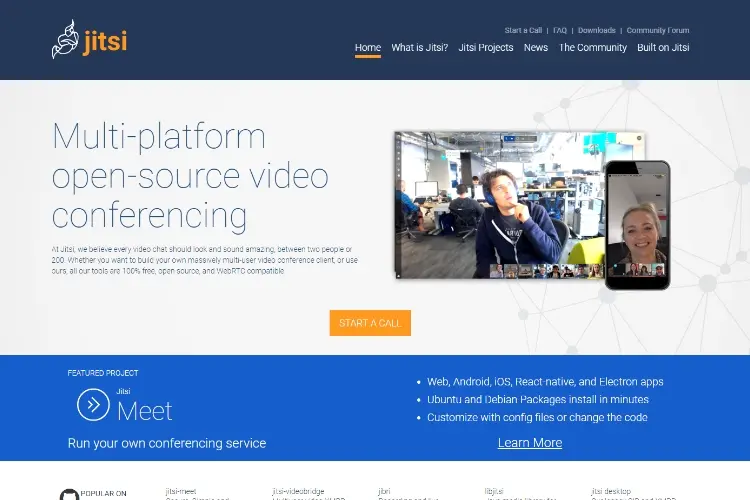 If you are very conscious about keeping your company's discussions and policies private, then Jitsi is a great option. This app is available for platforms like macOS , Windows, Linux, iOS and Android.
It is an open source app which means that you can have your tech department take a look at the app's code. From there, you can ensure that there is no malware of data logging. In Jitsi , you can create a chat room for only two people or more than too. Similarly, video rooms can also be created and they are password-protected.
Live streaming option is available via YouTube. During a video call, you can share text documents and all participants can work on it. If someone is not on the app, you can telephone dial them.
Just like Skype, it also has a screen sharing option. However, if you want to show the participants any video on YouTube, that option is available too.
· There is no need to create an account.
· You do not even have to install the app.
· Just go to Jitsi .
· Create a chat room.
· Share the link with people who want to invite to the chat room.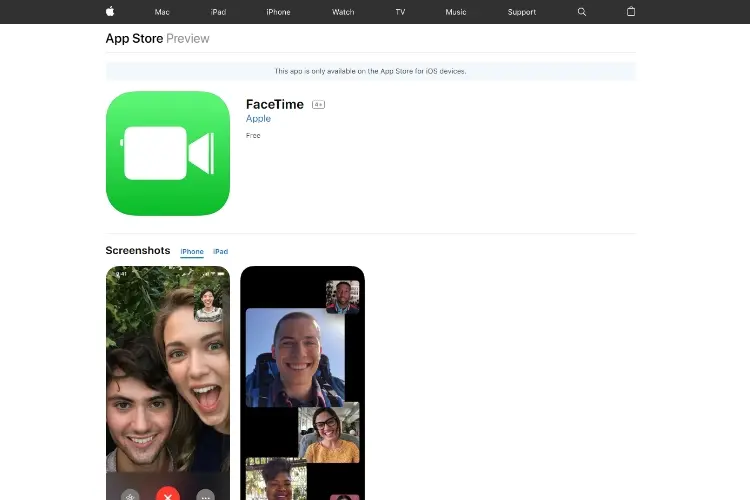 In many offices and business, MacBooks are used and the app is present in them by default. So, you can hold video calls through FaceTime. The best part about FaceTime is that it seems very professional as there are no GIFs or emojis etc . It is a concise and clean app, which is great for businesses.
Having a minimalistic design, FaceTime can be very helpful in keeping the communications easy and precise. However, the downside is that it is only available for Apple users.
Why are Alternatives to Skype needed?
Even though Skype has been around for a while, there are people who might not be satisfied by the features that it offers. First of all , the ads on Skype can be a nuisance. As a business, you would not want anything to disturb your communication.
Second, Skype video and sound quality depends on bandwidth . If a user has poor Internet connection, this affects the call. Also, the app picks up background sounds easily. So, if you are in a room where something is happening in the background, this will affect the call quality.
Moreover, Skype does not allow you to call emergency numbers. This can be a hazard in many cases . Other than that, it does not offer language translation service, which can come in handy during business interviews and meetings. Some people are also bothered by the lack of security that Skype offers as compared to some other video calling apps. You must make an account for using Skype while you can use Whatsapp and Viber with your phone number, only.
If you are not comfortable with Skype or you cannot work with the new design of the app, switch to any of the options above. All of these apps have their own pros and cons. So, you can test them before asking your friends or business partners to make the switch.