At 3.8 million square miles (9.8 million km2) and with a population of over 327 million people, The United States is the fourth largest and third most populated country in the world, respectively. The country compromises of 50 states, a federal district, and five major self-governing territories.

Why Looking for the Top Best SIM Networks in USA 2023?
For a state that is only slightly lesser than the entire continent of Europe, it makes the task oftelecommunication engineers and network providers even more challenging.
According to data from Statista, about 80 million people visited the U .S in 2018 and that figure is expected to be surpassed this year. Because of these statistics and the popularity of the U .S as a tourist center, we aim to help visitors by looking at the best SIM network in the U.S. After all, every 80 million is expected to want to browse with their phones or at the very least make or receive calls.
List of Best SIM Networks in USA 2023

Our list would not only help visitors but immigrants and citizens as well. So take a relaxing sigh as we look at the top best SIM network in the USA.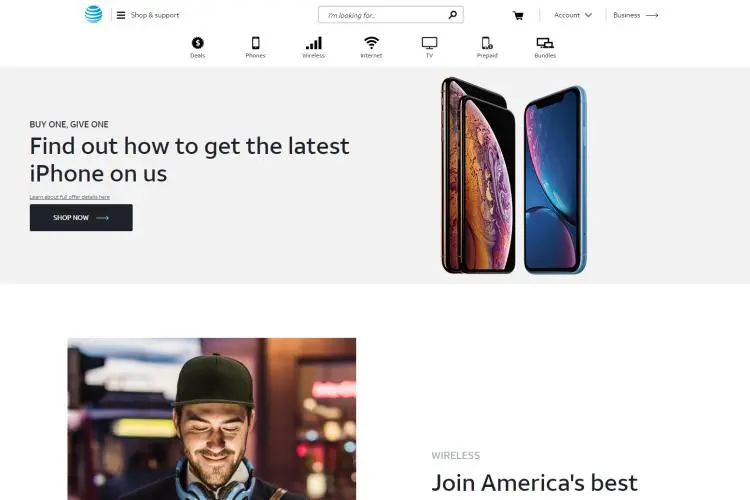 If AT&T sounds familiar to you or it's in your country, it's because AT&T Inc. is the world's largest telecommunications company. We're not done yet, AT&T is also the largest provider of mobile telephone service and fixed telephone service in the US. AT&T has been established for a long time and inside source from AT&T claims their network covers 99% of the U.S. The validity of that fact cannot be confirmed but there's no doubting that AT&T is the largest mobile network in the US. It's even more interesting that this is through a combination of 3G and 4G coverage, their 2G having been shut down since January 2017. AT&T network provides good speeds and offers a brilliant device selection option which includes tablets, hotspots, Data cards, and smart mobile phones.
The generallyused AT&T plan is the prepaid plan which comes at $35/month with tax. If you're just visiting the US, we'd advise you use the $50 plan. With it, you'd get unlimited calls and texts within the US and then 8GB of 4G Data. But any phone call outside the US will cost you additional charges according to the tariff plan assigned to the country you're calling.
You can purchase an AT&T prepaid SIM card at any AT&T store for $10 plus tax. But you might be charged an extra price depending on local tax rates.
If you would be staying in the US for a long time, then we'd recommend that you enroll in AT&T'S AutoPlay programmed where you'd be given a discount. Although this would mean you have a registered credit or debit card from which you'd subscribe and AT&T deducts money from you on a monthly bases. They are two plans for AT&T AutoPay, the $35 and $50 and each comes with a discount of $5 and $10, respectively.
P .S: For the records, your AT&T prepaid SIM card will be deactivated after 60 days of inactivity. As a result, you could not make use of the SIM again if you do not use the SIM before the 60 days ultimatum.
COST/MONTH

MINUTES

TEXTS

DATA

$35

Unlimited to the US

Unlimited to the US

1GB

$50

Unlimited to the US

Unlimited to the US

8GB

$65

Unlimited to the US

Unlimited to the US

Unlimited

No hotspot

$85

Unlimited to the US

Unlimited to the US

Unlimited

10GB hotspot
The table shows AT&T Pay As You Go Tariffs Plan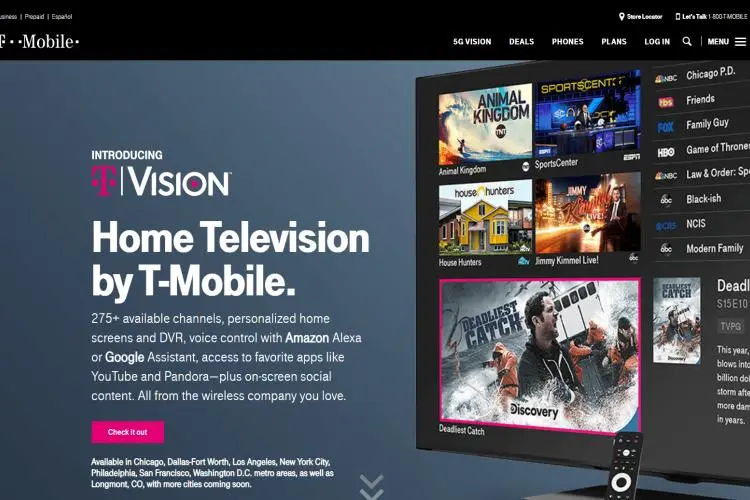 T-Mobile's majority shareholder is a German telecommunication organization known as Deutsche Telekom. But T-Mobile is based in the United States and is the third largest wireless carrier in the US with over 81 million customers.
T-Mobile has two prepaid packages. If you're in the US for a short one-off trip, we'd recommend you choose the 21-day international Tourist Plan. But if you intend to stay longer than that, then you can choose one of their regular prepaid plans such as T-Mobile One and Simply Prepaid.
The 21-days International Tourist SIM card comes with 1,000 minutes (to be used within the US), unlimited text (within US and 2GB of 4G Data. This plan costs $30 plus tax and cannot be renewed at the end of the 21 days period. But one way to hack that is simply to purchase another SIM and subscribe again.
NOTE: You would have to spend a minimum of $3 monthly to keep your SIM card active. If your SIM stays inactive for 120 days, your SIM card would be deactivated
| | | | |
| --- | --- | --- | --- |
| COST/MONTH | MINUTES | TEXT | DATA |
| $40 | Unlimited to the US | Unlimited to the US | 10GB |
| $50 | Unlimited to the US | Unlimited to the US | Unlimited |
T-Mobile SIM card can be purchased for $25 and they are called activation Kit. It comes with detailed information in both Spanish an English on how to set up. The SIM card comes with $3 credit of which you have to dial *611 from a T-Mobile phone to activate. T-Mobile has a strong network in the metropolitan area but stepping too far into the suburbs can cause network problems. However, the price you'll pay for T-Mobile SIM card and Data would depend on the tax rates of the state where you'd be staying.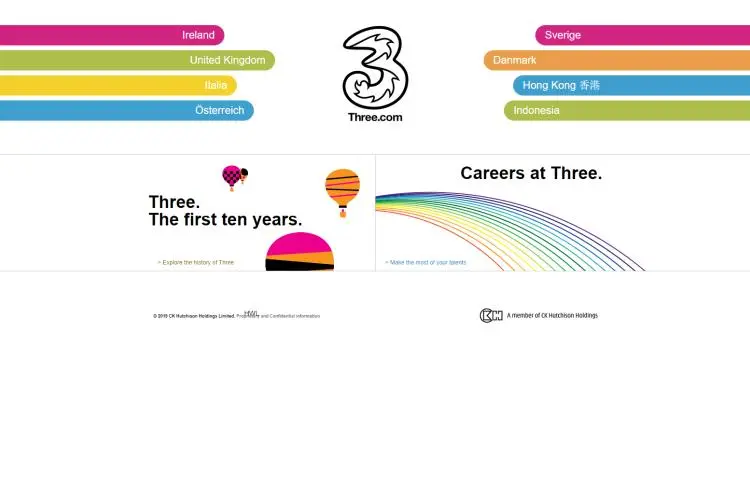 3 ( Three) was founded in Hong Kong is 2002 but now operates in some major countries of the world.
In 2003, Hutchison reveals that "3" refers to GSM Dual-band, GSM and CDMA.
Three is the cheapest mobile network for roaming in the US. Three comes in different packages but you can purchase a Three Pay As You Go SIM card. If you recharge$13, you will get Unlimited minutes and text along with 2GB which expires in about 30 days in the US. There is the second option of topping up with$19 and receiving 5GB of Data along with unlimited minutes and text. If you're hungry for more Data, then you can top-up with$25 and get 12GB Data.
If you're traveling from the UK, Three can use their regular UK allowances at no extra charge.
| | | | |
| --- | --- | --- | --- |
| COST/MONTHLY | MINUTES | TEXT | DATA |
| $13 | Unlimited to the UK | Unlimited to the UK | 2GB in UK & US |
| $19 | Unlimited to the UK | Unlimited to the UK | 50GB in UK & US |
| $25 | Unlimited to the UK | Unlimited to the UK | 12GB in UK & US |
The unlimited minutes and texts are restricted to UK based phone numbers. This also includes anyone that happens to also be abroad with you and using a UK based phone number of their own.
Verizon Communications Inc. is a US multinational telecommunications corporation. As of April 2023, Verizon Wireless is the second largest U.S. wireless communications service provider in The United State Of America, sourceWikipedia.
Verizon is currentlythe biggest cellular provider in the U.S. and its service includes 2G, 3G, and 4G. Verizon Wireless is the fastest 4G network and its speed reaches up to 11 Mbps for download and 3.5 Mbps for upload. According to RootMetrics, independent testing, and analytic agency, Verizon offers the best connectivity and the strongest reliability and the fastest average speed in both rural and urban areas
Verizon SIM card can be purchased from any Verizon store. Verizon has the highest number of subscribers in The United State Of America.
You can purchase prepaid SIM cards and plans can be added to the SIM card if your phone is compatible with Verizon Services.
Honorable Mention of SIM Networks in USA 2023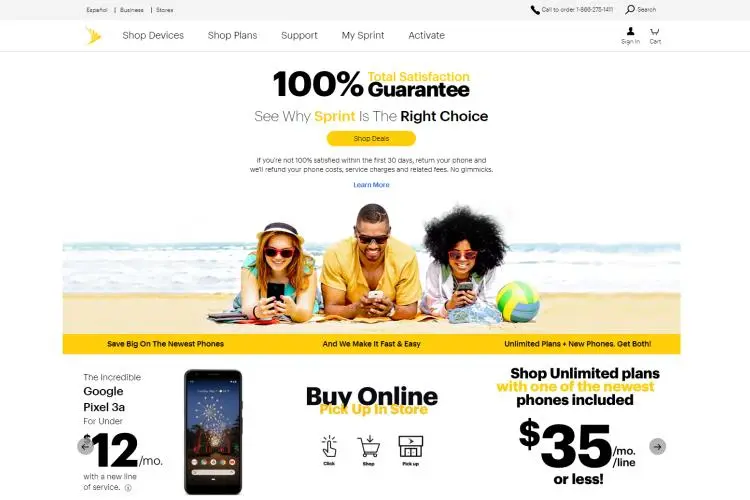 Sprint might not match up with giants like Verizon or AT&T, but it can at least go toe to toe with them. Unlike the others, Sprint offers Unlimited 4G but its average speed of 4.4 Mb/s is much lower than the others. Sprint has one of the largest coverage in the nation but when compared to the others, Sprint has a weak network even though it has the wider coverage than T-Mobile. Sprint comes with cheap prices and unlimited Data but its poor network might be a disadvantage to you. Sprint Prepaid SIM card can be purchased at Sprint stores or approved resellers, but the SIM card pack comes with a Smartphone of which you have to buy both.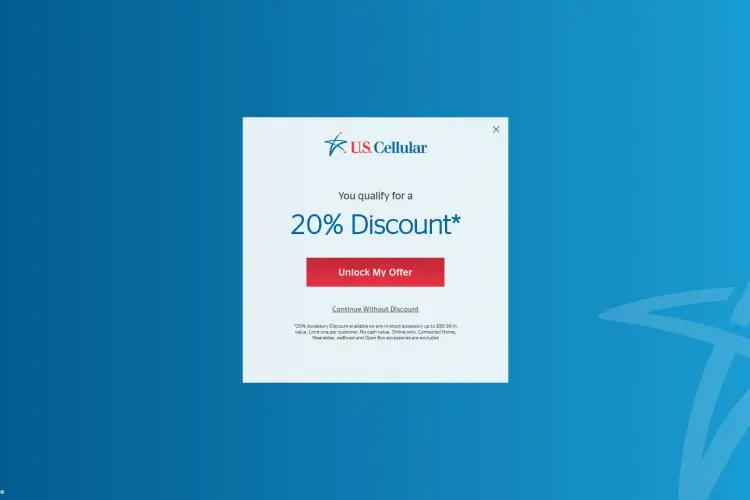 U.S. Cellular is one of the oldest networks in the U .S but yet it only covers a fraction of the U.S. It has 3G coverage but the 4G is limited to just New York, North Carolina, Lowa, Nebraska, and selected countries. It Prepaid Plan is just as expensive as Verizon and AT&T but it is only worth it if you need not go beyond the region it covers
We've reached the end of our list for the best SIM to use in the U.S. We hope you really find it helpful. Feel free to look at them all and pick the one that best suits your budget and your location. If you're just arriving in the U .S or you're processing your visit, we wish you a nice time.