Design is more than colors or shapes to an average graphic designer. To a user interface designer or product designer, architect, and animators, designs requires tactic and precision. Not only is this true, great design also requires great design tools and applications. The tools of use are also of utmost importance to designers. These design applications help designers put on screen their feelings in shapes, colors, and sizes. Whether through sketching, drawing or designing, designers. Mac has provided the needed design applications designers can make use of. Some of these design applications are advanced. While some others are easy and suitable to use for both experts and beginners. Designers of different types are drawn to the many functions and features of the design applications offered by Mac. The Mac App Store has several great options of these design tools on iTunes or the App store. These design applications could help you get a grasp of design theories. Practice with them, expand your horizon, and market your designs.
List of Best Mac Design and Drawing Applications
And so, today, we would provide insight into the best design tools and applications users of Mac can find worth their time. Some of these design applications are free, while others are to be paid for. Ensure you research each of these design applications. Select the design application best suited to your requirements and create your designs.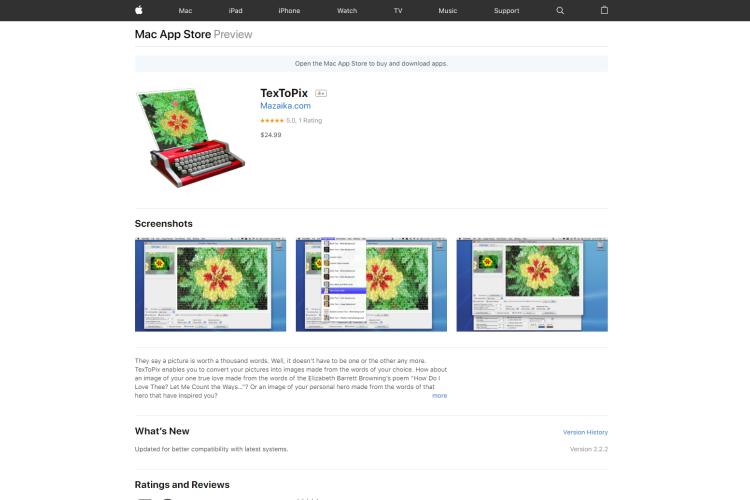 This design application is first on my list because I find it rather awesome and application. With TexToPix, your designs are to be created based on your words. Sounds interesting right? All you have to do is to input a set of words such as a poem into the application and you have your beautiful design. From far away, your design takes the shape of a drawing, picture, or design. You can add color to spice it up. Looking at it closely, you will see the words inputted by you. You can also save you designs and pictures in JPEG format and Vector-based PDF's. All these are made possible due to the interactive layout of the application. The interface of this design application makes it easy to understand and navigate. You can also download TexToPix from iTunes at the price of $24.99.
How to download TexToPix:
https://itunes.apple.com/us/app/textopix/id409555771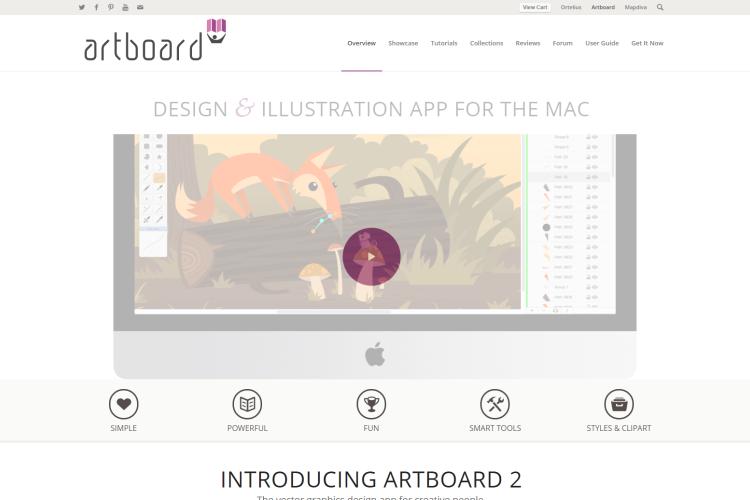 Graphic designers will find the several features of this design application more than adequate for their designs. Create your own designs and sketches, and have fun while doing it. Artboard allows designers create their own graphics and illustrations. On Artboard, there are several options of design tools. These tools include voice bubbles, shapes, fill tools, styles, editable clip art, and so many more. It also has a feature which allows designers drag and drop the shapes while designing. You can also customize the shapes by resizing and reshaping them. Designers can also make use of the layer tools. Because of its flexibility, this design application can be used to create several designs using different backgrounds. It can also be used to design floor plans, web graphics, paper graphics, logo designs, posters, flyers, and so many more. So far, it is the best design application any designer should make use of. Experienced designers and naive designers can make use of this design application to create their own designs. Artboard is the perfect design application for creating designs from start to finish. But, Artboard is not downloadable for free. It goes for a small fee of $39.99 for single volume and up to 50% for volume license
How to download Artboard:
https://www.mapdiva.com/store/#artb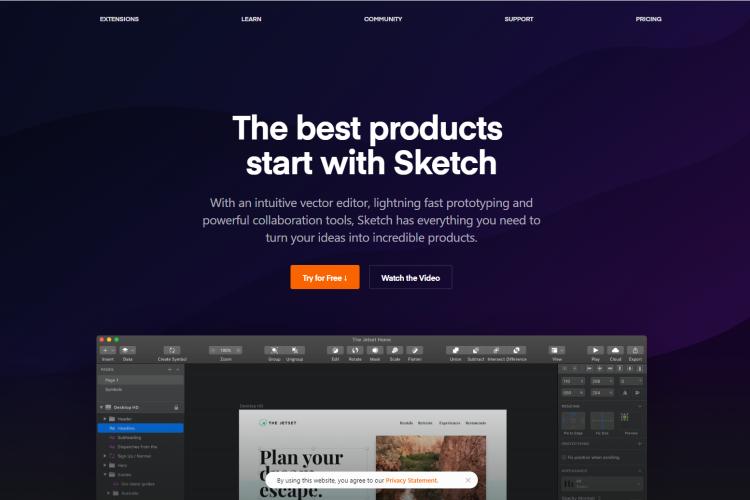 Using this design application might need that you have a little experience when it comes to designing. This does not mean that newbies cannot enjoy using this design application. The features are quite easy to use. In fact, the interface for sketch is user friendly and easy to navigate. Sketch is used to create professional designs, artworks, drawings, and interfaces of apps or websites. It has several distortions and shaping tools for creating versatility in your designs. And of course, it is downloadable from iTunes but not free. It also goes for a fee of $39.99.
How to download Sketch: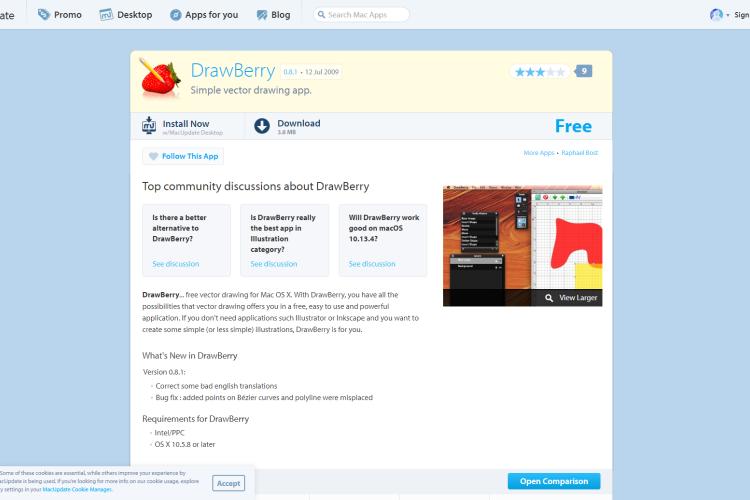 Looking for a free Mac application for designing? Drawberry is a free vector-designing tool designed for users of Mac. If you are looking for a design application which you can use for basic practice of design Drawberry fits the bill. More experienced designers may find it lacking of the advanced tools needed for their design. Newbies on the other hand, will find the use of Drawberry quite adequate.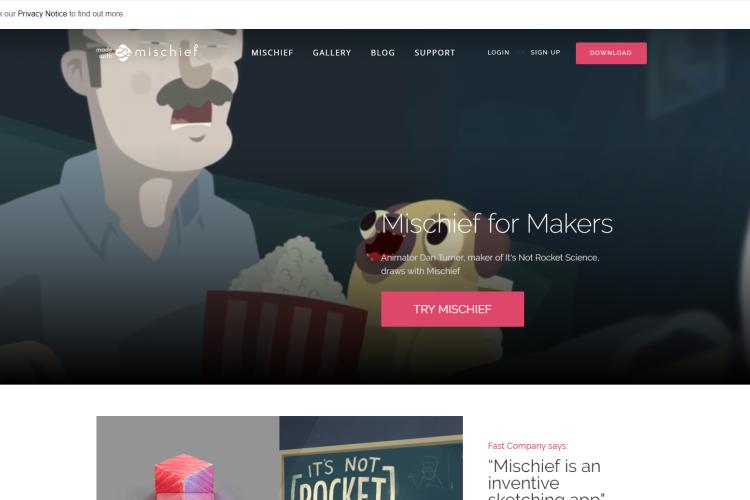 Almost like drawing on a paper using a pencil, Made with Mischief creates an experience during drawing. It has exciting features which allows you to draw effortlessly and efficiently. It does not matter whether you have had previous or no experience. Its tools are simple to use and understand. It comes with the following features:
a. Easy to install
b. User friendly interface
c. Simple tools
d. You can also customize your brushes and pen tools
Beginners will really enjoy using this design application for Mac Systems.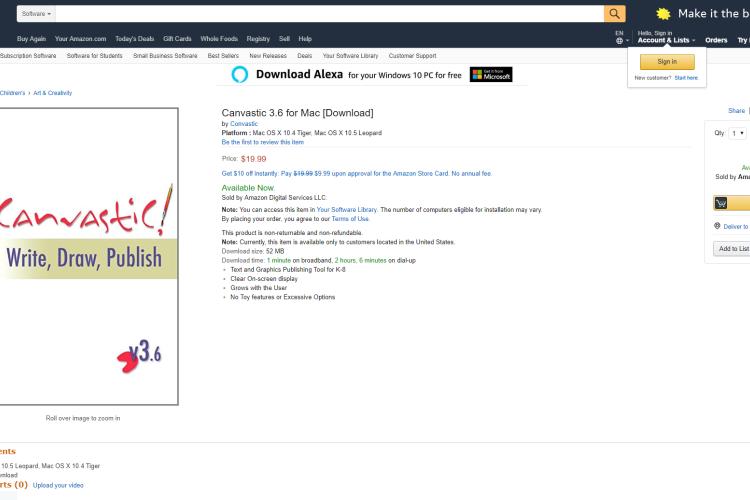 Kids are definitely not left out of the design fun. Have a kid whose favorite past time is to sketch designs on the couch of the living room? Well, get a Mac ready and download this design application. This design application can be used by kids who have an interest in designing, sketching, and drawing. This tool can help tweak the creativity of a child with its neat interface and easy to use tools.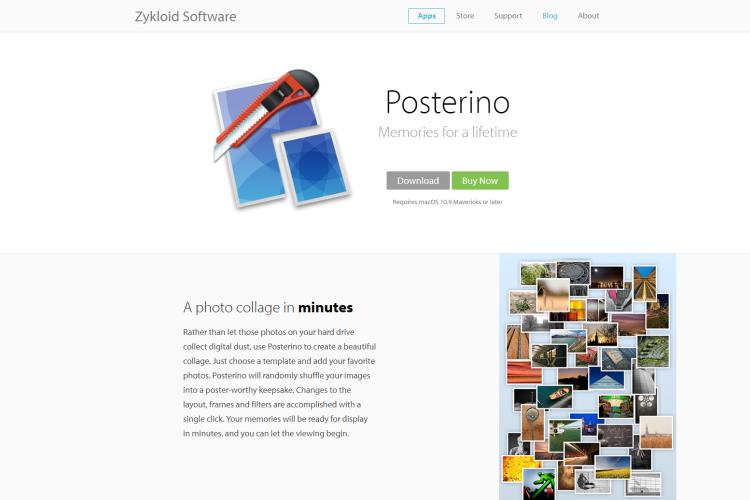 Let all those wild design imaginations flow. Photographers who like to add a touch of beauty to the pictures would love this. Posterino can be used by photographers (amateur or professional) for the creation of a photo collage. To create a photo collage, you will be allowed to pick a pattern of design: Random, grid or irregular. The tools are designed to help you tweak your photo collage such as altering the pictures, size, shapes, and number of pictures. All you have to do is upload photos from your Mac to the app, customize, and save. To use Posterino:
a. Select the template to use
b. Upload your photos
c. Attach (drag and drop) the pictures to the shapes of boxes of the template
d. Customize the photos to adjust to the size and shape of selected template automatically with a click.
e. Share and download/export/upload photos to your Flickr account, iPhone or email.
You can change the template of the collage whenever you want.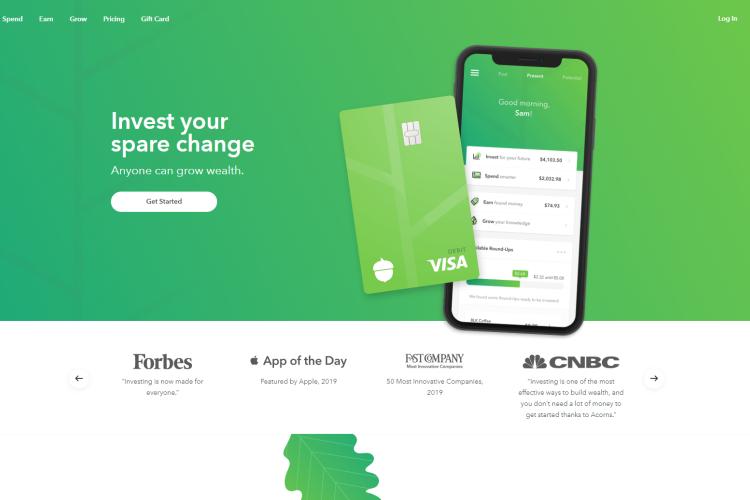 Want to take your design to a whole new level, Acorn will provide all the features you need.
Acorn has several advanced features which includes:
a. Online tutorials and documentation: This is of importance to new designers who are new to design theory, color theory, and design tools. Acorn has online documentations to put designers through the features and functions of the tools. Experienced designers can also a learn a thing or two while using the documentations.
b. Text and shapes: You can add text and shapes to your uploaded digital pictures for an effect. You can also combine images together to a form a special collage.
c. Use of Color palette: For an easy experience, all color palettes are infused into one. This is to keep your screen clutter free. You can also move them around for convenience or you can also hide them from view. The color palette also includes several options of color options useful for a designer.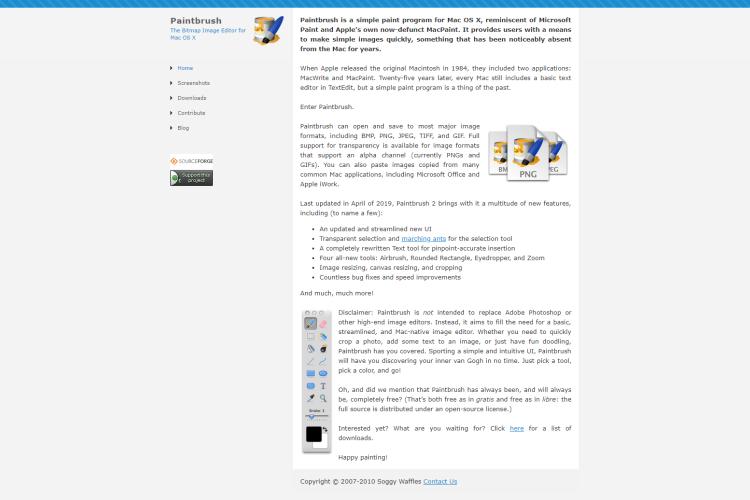 Similar to the windows "Paint" default application, paint brush is a design and drawing application found on Mac. It does not come with complex tools and requirements. It is simple, fun, and interesting in terms of functionality and use. Explore the several options and tools available. Create your designs and have fun whilst doing it.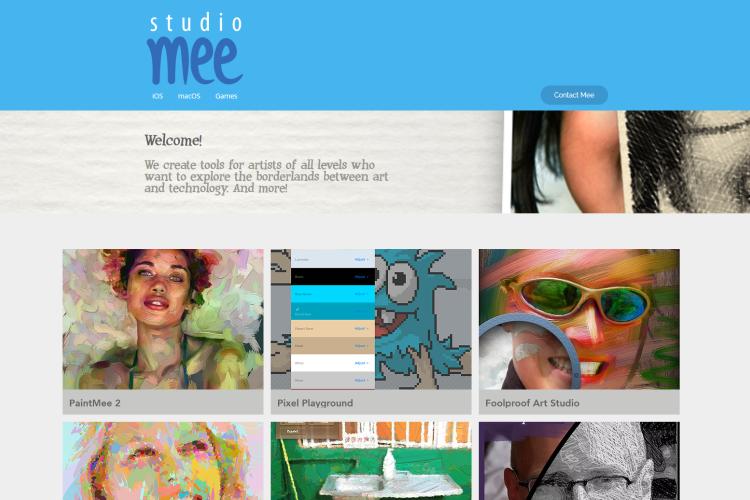 Available for Mac, iPad, and iPhones, SketchMee is the pencil sketch illustrator you can find. You can use your iPad and iPhones for sketching, designing, and drawing while you are on the run with a deadline to meet up with. With a few taps, rather than use your using your Mac computer, iPad with SketchMee installed is all you need to create that sketch. You can download SketchMee from the app store with a fee of $7.99.


Conclusion on Design and Drawing Applications for Mac Users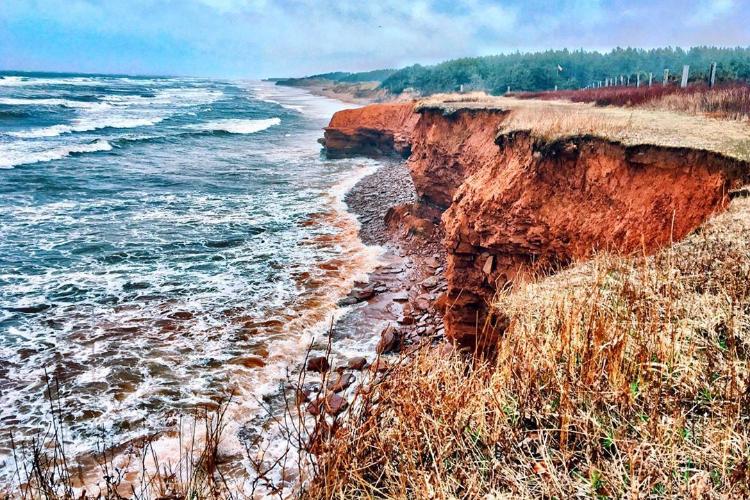 This article was written based on the flexible structure, features, and advantages of each Mac Design applications mentioned above. You can try as many tools and design applications as you want in order to know which design application suit your needs. Feel free to explore the intricacies of each design application before making a choice. Also note, that some of the design applications usage requires that you pay some certain amount of money. While a few are free to download and do not need some special requirements of usage.
Found the design application which suits your design creativity? Did you explore its functions and features? What intrigued you the most about the design application? Let us know. Have Fun.