Best ePub Readers for Windows PC in 2020 - Anybody loves to read e-books? Can't get enough of reading? EPUBreader (a fast, lightweight eBook reader) allows you to have as many digital books as you want online. Although it is mainly viewed on tablets, it can still be viewed on Windows as well . After all , all you need is an ePub reader, and you are good to go. Let me tell you a secret, it can provide an even better experience using your laptop. Shhhh!! Don't tell the tablet providers I told you so. You get the best experience, especially if you have a 2-in-1 convertible such as the Lenovo Yoga or the Surface Pro. There are several ePub apps you can use on your windows. We have compiled the very best for you, because not all of them give a good experience.
List of Best ePub Readers for Windows PC in 2020
Here are 6 Free Amazing ePub readers for your favorite books on Windows: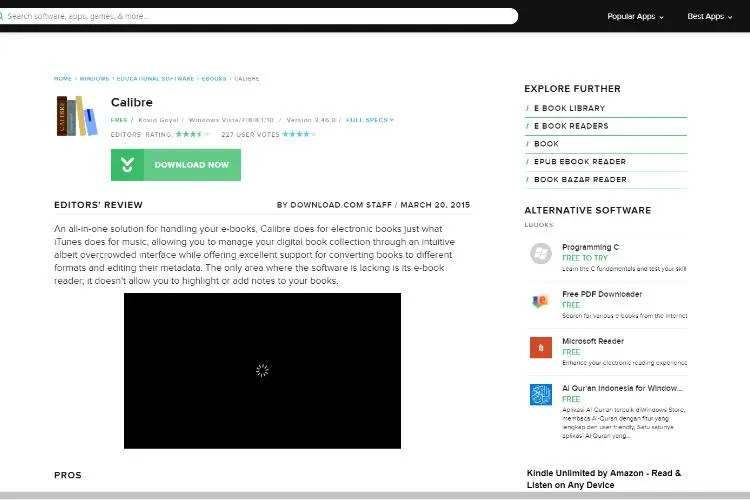 Calibre has been old in the game and is still standing strong. Talk about a trusted app for your Windows. They have blessed you with a lot of amazing features. The app allows you to download your favorite ePub books and to download covers for your books as well . You can manage the metadata in the settings. It also allows you to transfer books from one device to another. You can even convert books from one format to another. Plus Calibre is not just for books and novels only, you also have the option of viewing magazines, comics and all that they have. It is arguably one of the best on the market. And guess what, it is absolutely FREE!! You can turn on a full-screen mode if you like and it allows you to choose how you would like to bookmark your pages. However, you cannot annotate or highlight stuff that peaks your interest when reading. It also has an e-book library for you to organize all your collection.
Unfortunately, the interface can be a bit crowdy. With too many search screens and several buttons. It can be a bit stressful to navigate around. But they compensated for that by placing the basic functions where they usually are on the app. So it's not that bad.
| | |
| --- | --- |
| Pros | Cons |
| Customizable Bookmark | Crowdy Interface |
| Change Book Format | |
| Trusted Windows App | |
2. Icecream E-book Reader - Reader Link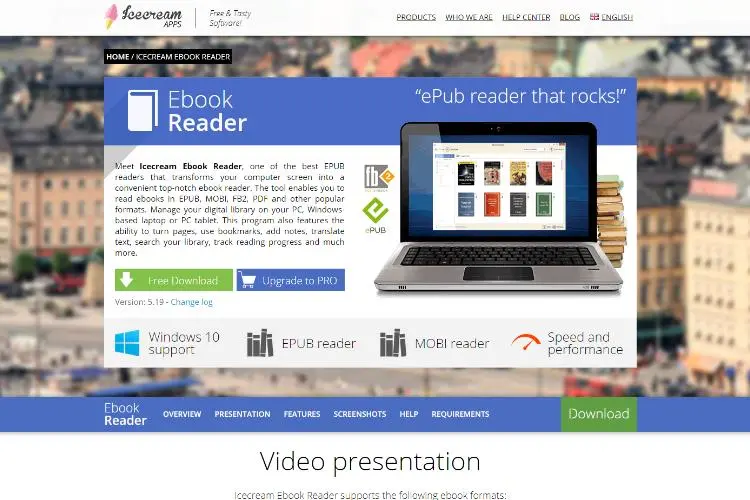 The Icecream App Studio has developed several apps for the Windows community in the past. And this is just another collection to the list. It is another great app to read eBooks online. You have so many options when you use it. You can view your book in full-screen mode, search for any word or phrase you are looking for, track your reading progress and even book mark as you read. The easy turn-ability of the pages like you would turn a book also provides a good reading experience. Plus, they have a multilingual user interface, which contains major languages spoken in the world. It has the highlight feature and the option to change to night mode. You can store your favorite books in the library. The app supports other major eBook formats such as MOBI, FB2, PDF, TXT, CBR and CBZ. So if you don't have ePub , you are still good to go.
It is has both FREE and paid versions of this app. Unfortunately, the free version allows only 10 books to be read and added to your library. Upgrade to the premium app to have access to more. But if you read a few books at a time, you won't have a problem at all.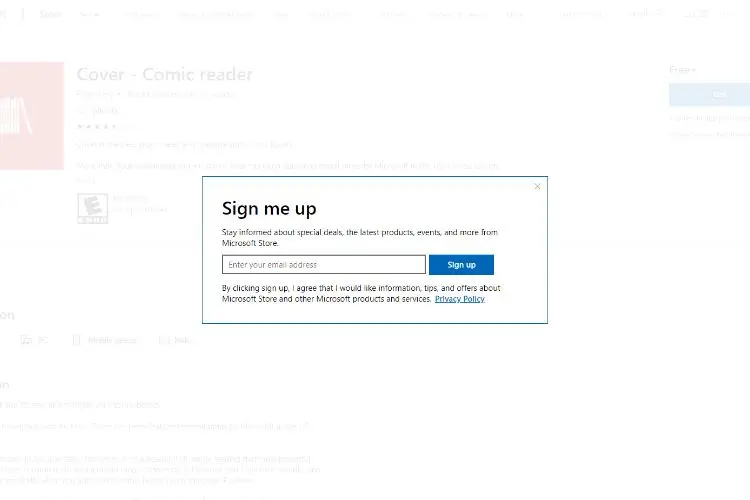 This one is for all my comic and manga lovers out there. And if you don't mind reading digitally, then you have made the right decision to download this app. It was made for reading comic books on your Windows. And supports several file formats including ePub , such as CBZ, CBR, CB7, CBT and PDF. It also supports image formats such as JPEG, PNG, GIF, BMP and WEBP. The file format they support is only for images, which makes sense, because it is for comics and any other book consisting mainly of images.
It has a crystal cleararrangement and management of the comic library, as stated on their description page. Which is very true, as you can arrange the books on shelves, show the read/unread status. It keeps track of your reading and shows you your page count and the current page you are in. You can store your comic books on your network, Local folder, Dropbox or OneDrive . Comics are accessible even when offline, and you can read them either in the normal mode or the right to left Manga mode. You can also put your comics under the favorites list, to find them easily.
This app has so many beautiful features that there won't be room for the others. Did we mention that it is for all ages?? All we can say is Go Get That App. The amazing part is that it is FREE. There are in app purchases. But what you get does cover up a lot for that. Plus for a very thoughtful and legal app, the in-app purchases might be worth it, don't you think? I must add they do have a .photosensitive seizure warnings'for anyone who might be prone to it. It was written on the description on the app. Please, if you are prone to this, use the app carefully if you must, or not at all.
| | |
| --- | --- |
| Pros | Cons |
| Supports several file formats | In-app purchases |
| Can access comics offline | Supports only picture images |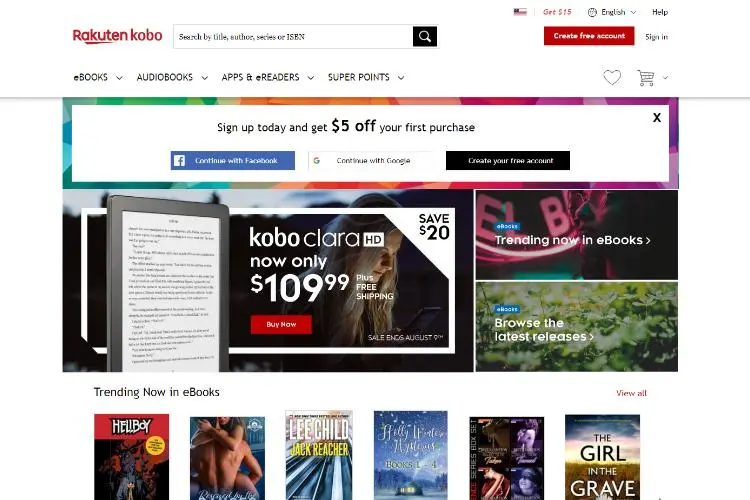 This app is very much like Kindle. It allows you to read books with an e-book reader and also has a store to buy books from. There are over 5 million FREE and AFFORDABLE novels, book, children's books, comics, and whatever you may like. All your bestsellers, classics and new releases are there. It also has Michelle Obama's Becoming too!! It also has a site version if you prefer. You can log in with either your Facebook or Gmail account, or you can sign up for FREE. You can download it here. It supports the ePub and ePub3 formats.
Each time you comeback to read, you can always continue where you left. And their app works on several devices so your bookmarks are easily synced across all of them. You can also customize your reading. You choose the style and text style you want. And there is Night Mode so it will be gentle on the eyes when reading at night. And you can save all your favorites in the library. Unfortunately, they also have .photosensitive seizure warnings', so if you are prone to it, be careful when using it.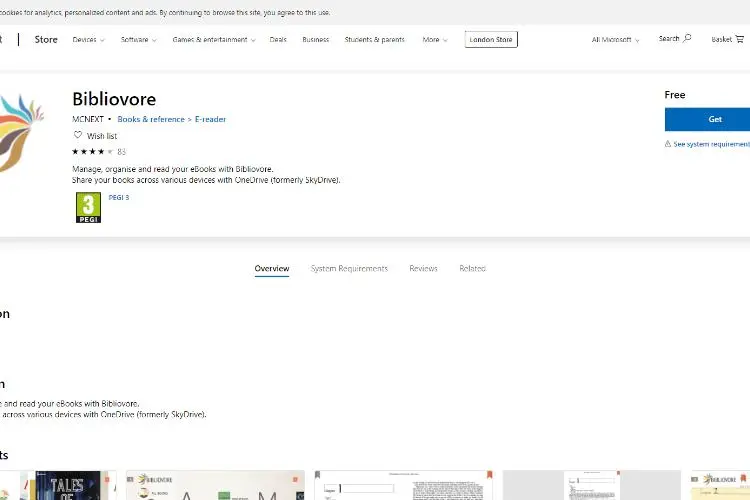 If you are a lover of books, and you would like to have about a thousand at your disposal, this app is for you. The features allow you to easily manage a large amount of books. So you never have to worry about not having enough. Simply add all your books and organize them the way you want. And you can sync all your favorites across all of your devices through OneDrive . You can adjust font to a desirable size, and edit the metadata of the book to better organise your library. You can also manage reading themes and change to night mode so it can be gentle on the eyes at night.
It also has other amazing features such as swift book opening, tracking of your reading, easy access to all your books and you can personalize your bookmark. Did we mention you can download your books too? All this for FREE!! They have a lot of multi-volume books, for all novel lovers out there. And your books can be displayed in landscape or portrait mode, whichever one you prefer. With each update they bring improved and more amazing features!!! Are you thinking what I am thinking?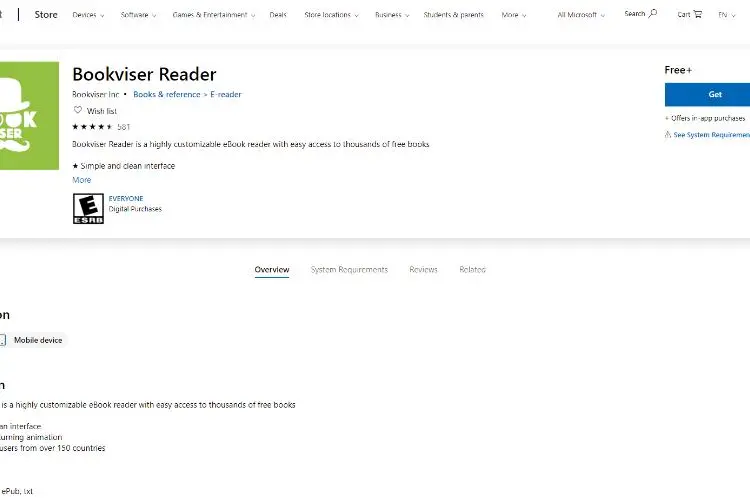 If you love to customize all that is yours, then this will be your favorite ePub reader in the world!!! Who doesn't like a customizable app?? You can customize your own theme. You can import books from your file, email and even your browser. Plus the app can read to you if you like, using the text-speech feature. You can select any font type that you have on your device, and set your preferred color theme for both night and day mode. You can also adjust the full-screen mode and you can manage the animation of the page turning, and so much more.
This is also the closest app to viewing a book online as though you were viewing it in real life. It looks like an actual book, not just the white and black format we are used to. If you are into this type of reading, then you will love it. We love it, so that makes two of us!! What's more , you can download free Classic books from certain public OPDS catalogs like Smashwords , Feedbooks, and Project Gutenberg. Amazinggg !!! And they have all the other amazing features such as tracking your reading progress, searching for a word in the book. Plus, they allow you to look up words you don't understand in Google. There are so many good things about this app. All for FREE. And there are no in-app purchases, so you get the best of the best.
Phew!!! Now that was a whole lot . Not every ePub reader is of good quality, and not every one of them is free. Surely the paid ones are worth the money, but if on a budget and trying to save, it may not be for you, right? That is why we have brought you the very best of the freebies, that have been proven to give readers a great experience. We hope you enjoy your reading even more than we enjoyed compiling this list for you. Have a great day!!