Best Discord Bots To Enhance Your Server in 2023 - In recent times, gaming has become more of a religion than entertainment to some people; it is where these people go to seek motivation.
Introduction to Discord and Bots
Completing new challenges in video games gives gamers a sense of accomplishment, and gamers tend to find each other to discuss new trends in gaming. Basically, finding and discussing trends is how Discord was adopted by millions of gamers worldwide. Now it has evolved into something more complex and exciting. You can set up your server where you can stream live video games to friends and take part in live individual/group video chats. You can also share game files and do a lot more.
Discord is not only for gamers. You can find discussions relating to varieties of topics relating to:
Cryptocurrency
Movies/anime
Self-improvement, and so on.
But it seems gamers have dominated and Discord has become a social media /chatting app for gamers. Discord makes use of VoIP technology to make all the communication possible.
Interestingly, you can extend the functionality of Discord with Bots; Bots are automation tools that perform intended tasks with or without human interference. For example, you could set the automated reply to messages when you are not available to reply immediately. Bots for Discord can help you manage your server with auto-responses and some additional features. There are hundreds of excellent Discord Bots, we have brought to you best ten Bots that enhance your Discord experience. Explore them below:
List of Best Discord Bots in 2023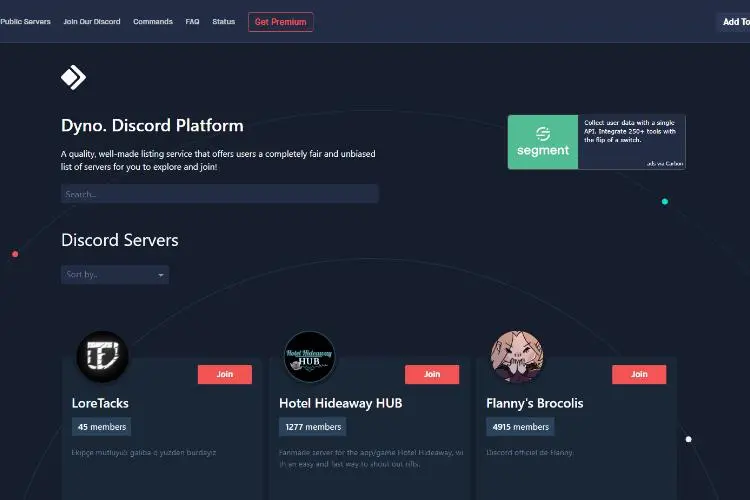 After setting up your Discord server, Dyno is probably the first Bot you need to add and here are reasons why ;
Dyno sees to the automatic moderation of your Discord server. The Bot also provide Mod logs to see what it has been doing while you were not around.
Dyno has a dedicated dashboard to monitor all its activities with a User Interface (UI).
Dyno can detect bans and time mutes.
It can also expose mass-mention in group chats.
Dyno is ideal for posting custom announcements.
It will also notify you if someone is banned or voluntarily leave a group chat.
Dyno can assign a role to users on your behalf.
Dyno can post AFK status on your behalf.
When you integrate Dyno on your server, it comes with another bot called the Cleverbot. Cleverbot on its own allows you to stream video directly from YouTube to Discord server. You can also use Cleverbot to access Google result and Overwatch stats. Dyno is a premium bot; which means you will have to pay before you can use it. However, you can get started for free here;
2. GAwesomeBot - Bot URL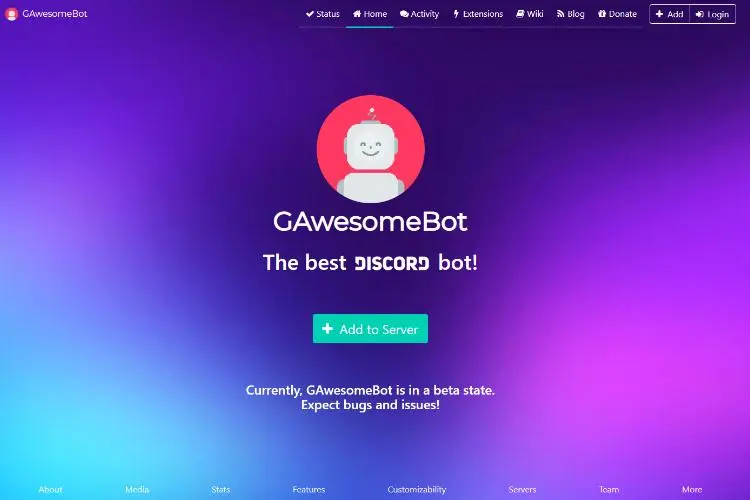 If you look forward to having full control over your Discord server customization, then GAwesome is the Bot you should install. GAwesome is indeed an excellent bot, and it is highly customizable. With GAwesome , you can import a lot of features into your Discord server and have a better experience while communicating with your peeps. GAwesome gives you the privilege to moderate chats and perform a lot of more functions such as
Award member ranks
Ban members from your server
Generate memes
Do point giveaways
Extract analytical data from Google
Embed YouTube videos
Import data from Wikipedia
Customize RSS feeds for your Discord server
Conduct polls and do a lot more.
You can see the awesomeness of the GAwesome Bot. If you are impressed , add it to your Discord server.
3. Tatsumaki - Bot App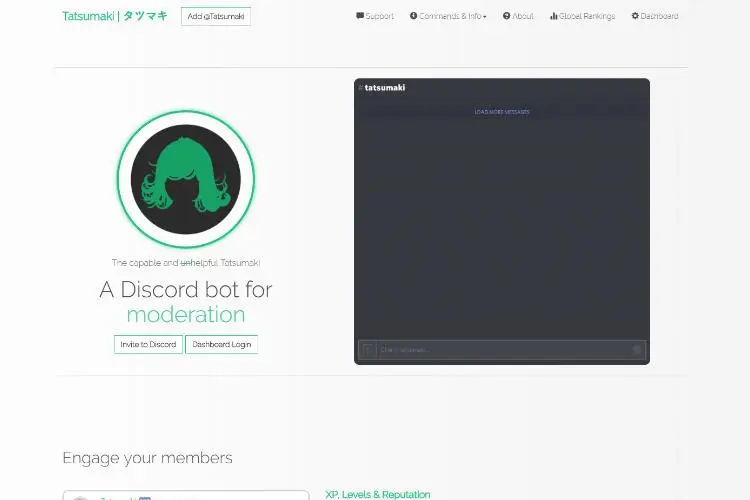 Gaming is not just entertainment; it is a passion. And Tatsumaki is here to drive your passion more. This fantastic Discord server Bot rewards your members' activeness with levels and XP, such that they can participate more in the activities on your server. Not only that, you will have access to a capable dashboard that will serve as the control room to your Discord server. You will be able to do a lot of amazing stuff with just a few clicks of buttons. Things you can do with Tatsumaki Discord Bot include:
Set welcome messages for your Discord server
Customize your notifications
Search the web for relevant contents
Set up an RSS feed for Discord server
Display your profile, level, achievements in a visually appealing profile card on Discord. And do a lot of other amazing things
With Tatsumaki you can push your members to do more, by so doing your server will become one of the most popular servers on Discord.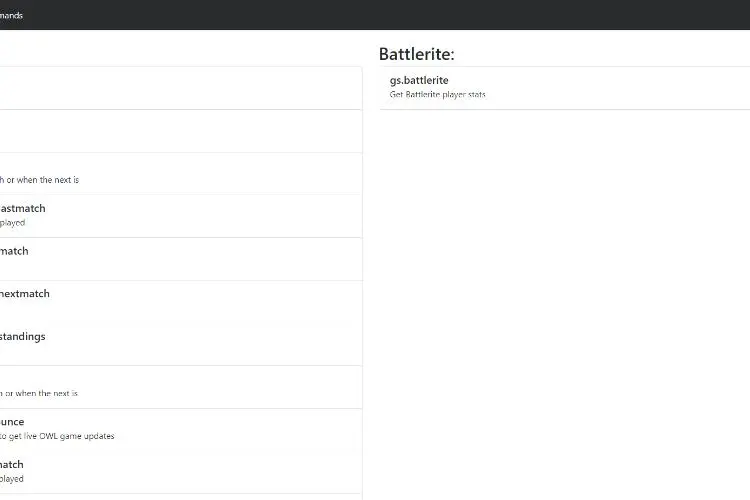 Have you been looking for a Bot to help publicize how good you are at gaming, then GameStats is the Bot for you. With this Bot installed on your Discord server, you are ready to let people see your prowess in your favorite games. GameStats lets you set up aliases for sharing your stats and accomplishment in various video games. Some popular game stats that are being shared with GameStats bot include:
Rainbow Six; Seige
PUGB; Player Unknown's Battleground
Rust
World of Worships
Xbox Live
Paragon, and many more.
Setting up GameStats is a bit technical; it requires a specific command for specific tasks. For example, if you want to create profile " best_gamer "; first, you will use the command ". gs best_gamer ". And for a game account, you will use ". gs add best_gamer ". You will get acquainted within a week of using the Bot, or you can read the documentation provided on the official page;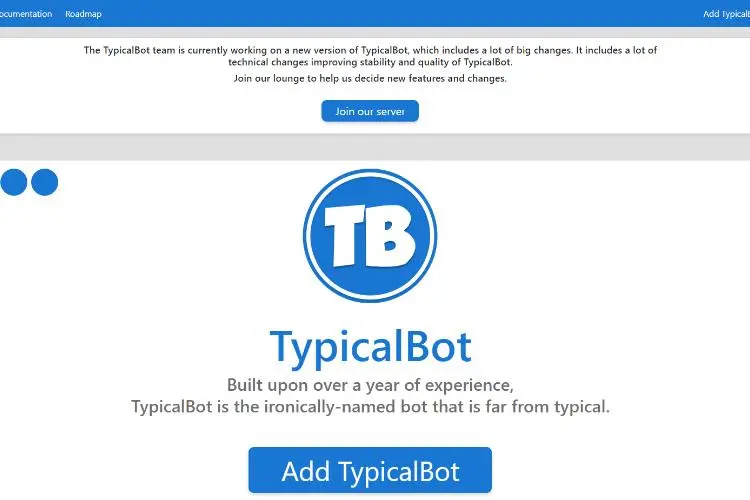 The name of this Bot implies that its functions are convectional; these means it can perform the tasks of what any other bots either individually or collectively. The context of the all-in-one function of TypicalBot does not necessary means it can perform their 100% functions. But it will perform at least 40% functions of every Discord bot out there. Listed below are few of what you can use TypicalBot for:
• You can soft-ban members on your server; temporary ban.
• You can completely ban members on your server; this is permanent and undoable ban.
• You can make announcements.
• You can stream music and videos directly from YouTube.
• TypicalBot also supports mini-games.
• You will have access to important information such as Channel ID, server ID, etc .
• TypicalBot also gives you full control over your server. You can customize privilege for each of the server members.
Get started with TypicalBot via this URL above;
6. ZandercraftBot - Bot Link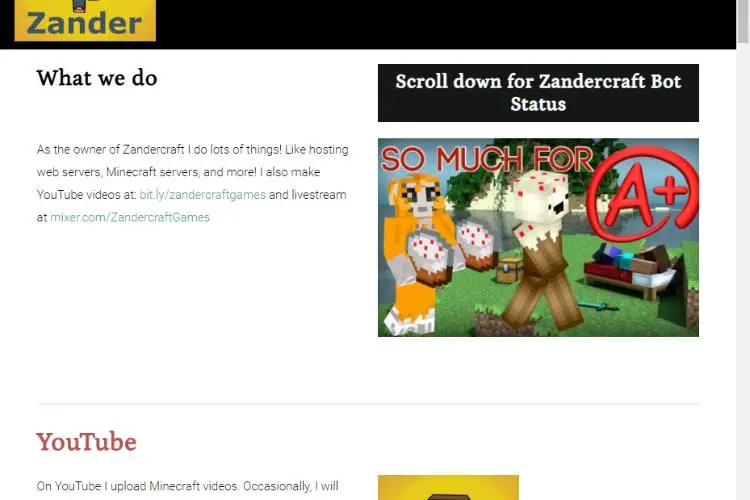 Zandercraft is another amazing bot for Discord server. The Bot focuses on important aspects of the Discord server such as chat (which is the primary aim of the Discord server), productivity and fun. ZandercraftBot is a feature-stacked Bot, and it is completely packaged . With this Bot, you can stream XHD contents and enjoy HIFI music. What else do you need from a bot? Visit to integrate ZandercraftBot on your PC.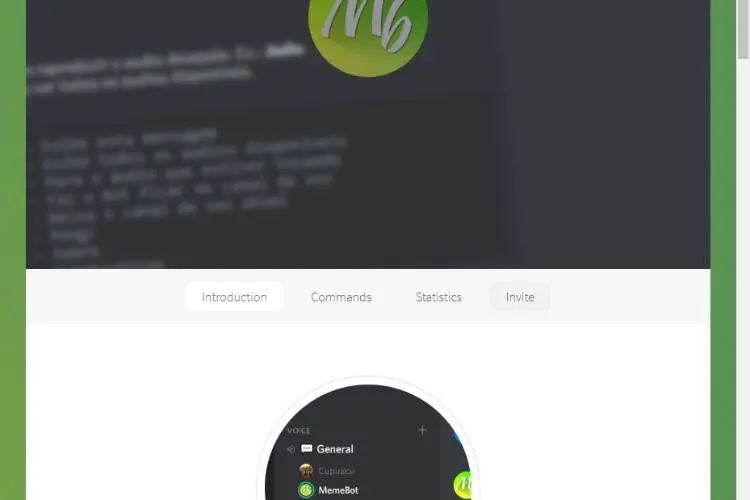 Who doesn't like to laugh? Well, everyone does. However, if you are one of the few people who doesn't like to laugh, then MemezBot is not for you. MemezBot is quite useful for creating quick funny memes on the Discord server, and you can use it to post educative and quoting memes as well . With this Bot, you can intensify the fun more with memes characters like cute cats, Pepe the frog, doggo, and others. You can even use the Bot to tell a story with slides and nice music or voice-overs in the background.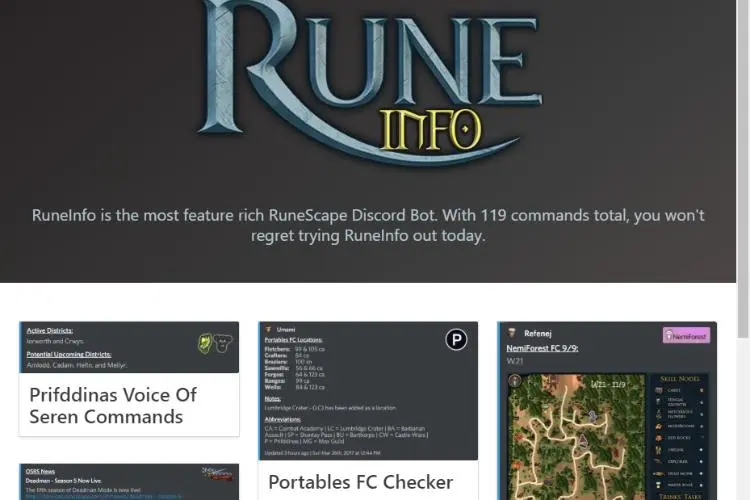 Unlike majority of the app on this list, RuneInfo focuses on playing the popular RuneScape game on your Discord server. You are surprised , aren't you? Well, technology has been impressing us. At this age, you shouldn't be surprised that you can play an MMORPG game in the messenger app. And the best part is that you can play the game in multi-player mode; with your friends.
The Bot allows 113 commands to play the game. You can also make use of the old-school RuneScape commands as well . This gives you more flexibility and advantage of playing the game better. If you are familiar with other hidden commands such as the Portable locations, 9/9 Nemi forest and GE additions tracker , and comprehensive price commands. You are already a god among your friends; because you will be able to access every control of the game with simpler commands. Ready to play the exciting RuneScape? Add the RuneInfo to your Discord server via the title.
9. TriviaBot - Bot App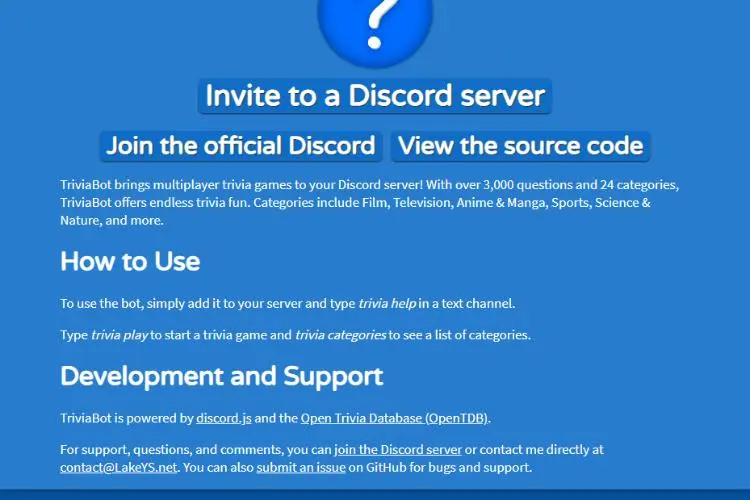 TriviaBot is another gameplay Bot for your Discord server. The Bot facilitates an avenue to play single-player or multiplayer trivial games. The game has 20 categories, and the categories collectively hold over 3,000 questions. The questions are not just simple questions; they are questions that will test your brainpower awareness in different entertainment domains. Such as sports, manga, television series, movies. Questions may also come from science and social topics. If you can get a very high score or you are the one leading the scoreboard among your friends, consider yourself well-learned.
The commands for running TriviaBot are simple. For example, to learn how to play the game and get some simple tips, the command is "trivia help". To browse the categories in the game, the command is "trivia categories". And to start playing the game, the command is "trivia start". Visit the link above to add TriviaBot to your Discord server.
10. GuildedBot
Last but not least, on the list is the GuildedBot. GuildedBot is also a gameplay Bot, and it also supports multiplayer mode. You can use GuildedBot to play games like:
World of Craft
DOTA 2
PUGB
GO
Call of Duty
Minecraft
Heroes of the Storm
FFXIV
Destiny, and many more.
Furthermore, you can use GuildedBot to invite and recruit players when you are playing a game that requires teamwork. You can manage everything about your team via the GuildedBot dashboard, and this is what most users of this Bot fall in love with.
Using this Bot, you can publish your team accomplishments, announce playing time, recruit more players and so on. GuildedBot gives you a team gaming experience like never before , visit https://www.guilded.gg to add GuildedBot to your Discord server.
How to add Bots to your Discord Server
Setting up Bots on Discord server does not require any specialized knowledge, thanks to Discord for providing a simple user interface to get this done. Discord is available on various platforms; Microsoft Windows, iOS, Android, and MAC. But in this article, we are only talking about how to add Bots to your Discord server on Microsoft Windows.
1. The first step is to download the Discord setup for Windows here;
2. Run the setup on your PC, grant any permission that needs granted and wait for the installation process to complete.
3. Once Discord has been successfully installed , log in with your Discord account or create a new account if you don't have one before. The registration process is quick and straight-forward.
4. Once you are logged in, the next step is to create a server by clicking on the "Create a server" button, input your preferred server name and select a region. Note that your region should match your real geographical location.
5. You can provide your icon if you want . Hence the default Discord icon will be displayed on your server.
6. Click the "Create" button, and your Discord server will be ready in a few seconds.
7. Now that you have a live Discord server, the next step is to find Bots to install. You can do this by following any of the links shared in the above list.
8. On any of the sites you visited, you will see a button or link that says "add bot to server". Click the button/link, and you will be redirected to your Discord server.
9. You will be prompted to authorize the integration, confirm by clicking on " Authorize ". Note that while authorizing , you may also be required to do a captcha test, this is to show you are human and to prevent automatic integration.
10. The Bot will be added to your server, and you will be taken to the Bot dashboard.
Conclusion of Best Discord Bots in 2023
Discord is more than a chatting app; you can always have more fun on Discord with the above Bots. These Bots are easy to set up as explained in the previous section; you can even create your own Bots if you have enough programming knowledge. Have fun!